Posted October 31, 2022
By Zach Scheidt
3 Takeaways From This Week's Money Show
Greetings from Orlando, Florida!
This week I'm attending the MoneyShow conference at the Omni Orlando Resort at ChampionsGate.
The conference kicked off early yesterday morning with several high-profile keynote speakers sharing their research on the current market and viewpoints on the world's economy.
Quite a few of the speakers had specific stock picks that should do well heading into the end of the year.
Today I want to share some of my favorite takeaways from the conference so far. And I also want to invite you to follow me on Twitter so I can share what I'm hearing in real time.
(I also use my Twitter account to share investing ideas throughout the week. So it's a good resource for you to stay up to date on our best Rich Retirement Letter investment plays.)
Let's take a look at my three best takeaways from the Money Show.
Takeaway #1: The Biggest Geopolitical Risk Factor
One of the important topics covered by just about every speaker is America's energy crisis.
In particular, the green energy push (or more accurately, the mismanagement of America's green energy initiatives) has led us down a dangerous path
In fact, Phil Flynn from the Price Futures Group says that this war against America's energy sustainability is the biggest geopolitical risk factor facing investors right now.
Here's the downside: We simply aren't producing enough oil, refining enough gasoline and diesel, or creating the necessary infrastructure for the U.S. economy to continue to grow.
That's bad news and frustrating for consumers like you and me.
But the good news is that energy companies that are producing oil, refining fuels and operating infrastructure assets like pipelines will do very well.
And our investments in these profitable energy plays will continue to pay dividends (both figuratively and literally) for years and years to come.
So if you own shares of the many energy companies we've talked about here at Rich Retirement Letter, pat yourself on the back. 
Those investments are in great shape!
Takeaway #2: Inflation Is Here to Stay
The second point that I keep hearing over and over again is that inflation will continue to be a major problem for quite some time.
Just last week, I wrote about how once inflation crosses over 8%, it tends to remain high for years. So don't expect the Fed to tackle this challenge anytime soon.
One of the big drivers of inflation is the rise in labor costs. And David Kotok from Cumberland Advisors had some sobering statistics on this level.
Thanks to the pandemic, we've had two successive years of decline in life expectancy in the U.S. In addition to the tragic human toll from the COVID crisis, there's now a shortage of labor.
This shortage is worsened by a decline in the labor force participation rate and declining immigration. 
In short, there simply aren't enough workers and companies have to compete to hire talent. That means higher wages, higher corporate costs, and ultimately higher prices.
And this trend won't reverse just because the Fed raises interest rates.
With inflation continuing to pose a challenge, we'll focus on generating income to help you cover rising expenses and reinvest in opportunities trading at very attractive prices.
Takeaway #3: It's a Great Time to Be an Investor
While many of the topics covered by speakers here at the Money Show have been sobering, there's also a lot of optimism here at the conference.
That's because the bear market has pushed the prices of stocks in many different areas of the market lower. And while some stocks deserved to fall, others still represent healthy companies.
Today, you can buy stocks of quality companies that generate reliable profits at discount prices. 
And over the next few months — and likely for years to come — those stocks will increase in price.
Most will also pay you attractive dividend yields that help cover your income needs throughout retirement. 
And if you don't need the income right now, you can use the extra cash flow to buy more shares at discounted prices.
Some of the names recommended here at the conference include:
Apple (AAPL) which is one of the few large-cap tech stocks that didn't get hit hard this earnings season.


Exxon Mobile (XOM), a pure-play energy company that should benefit from global demand for oil and natural gas.


Barrick Gold (GOLD) since high inflation should drive the price of gold higher, especially once the dollar pulls back.
I'll continue to take notes and share my best ideas from the Money Show with you. 
And make sure you stay connected with me on Twitter for more updates. (To preview, I'm sure I'll have some thoughts on the Fed's interest rate decision coming this week.)
There's a lot going on for investors so please stay tuned!
Next article
"The World Has Never Witnessed Such a Major Energy Crisis"
Posted November 02, 2022
By Byron King
Gas prices have been rising again over the past few months. And you can expect them to shoot even higher heading into the end of the year.
WARNING: This Looks a Lot Like a "Bear Market Peak"
Posted December 05, 2022
By Zach Scheidt
The last few weeks have been great for the bulls. But don't let your guard down just yet. This appears to be a "bear market peak" ahead of another leg lower for stocks.
The Chinese Are Sick of COVID. Here's What to Do…
Posted November 28, 2022
By Zach Scheidt
Chinese citizens are sick and tired of draconian lockdowns that are now more dangerous than the virus they're supposed to suppress. So what next?
Two Black Friday Stocks Investors (and Shoppers) Will Love
Posted November 25, 2022
By Zach Scheidt
The kickstart to this year's holiday shopping season will be a very interesting one both for consumers and retailers.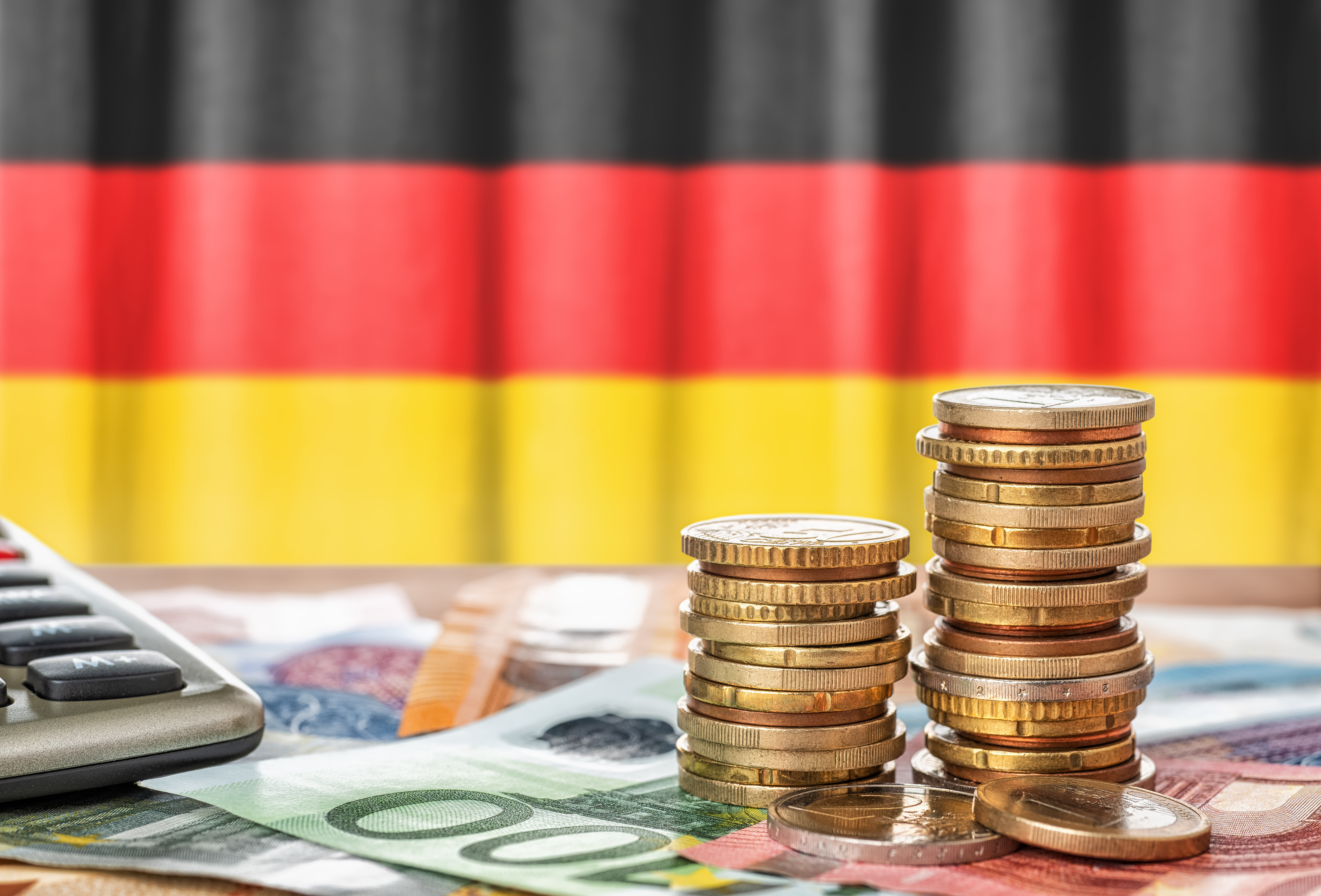 Germany Embraces "Biden Bucks"
Posted November 23, 2022
By Jim Rickards
The Biden administration is moving forward with their government-backed digital currency. If that sounds like a stretch, it's not. Take a look at what's happening just this week in Germany.
This Chart Says It's Time to Buy
Posted November 21, 2022
By Zach Scheidt
The U.S. dollar is weakening compared to other currencies. And the dollar's shift lower opens some great opportunities for investors who understand currency dynamics.
How to Book Profits WITHOUT Selling Your Stock
Posted November 18, 2022
By Zach Scheidt
Here's a strategy that helps you lock in profits from the bear market rally without having to sell the stocks you own.