Posted August 02, 2022
By Zach Scheidt
A New Path for Your Rich Retirement
Looking back on the last several months, it's clear that major change is happening in the market.
Gone are the days when you could just buy a quality growth stock and expect to profit over time.
And now that inflation has suddenly exploded, you can't afford to be conservative with your investments either.
Just think about how much wealth is being destroyed when inflation takes away 8-10% of your spending power every year!
Changing dynamics in the market call for changes in how we invest.
That's why today, I want to introduce you to some changes — and the reason behind those changes — that you'll be seeing around here.
A New Era for Investors
I don't think it's hyperbolic to say that financial markets and our economy will never be the same.
The coronavirus pandemic — along with responses from the government, businesses and individuals — leaves us in a place where things look very different from just a few short quarters ago.
While some things may never change (like fear, greed and human nature affecting the financial markets) some things will never be the same (community gatherings, office protocols and government spending).
And with these changes in how business is done, how our economy is managed, and how politics affect so much of our lives, your investment strategies need to adapt as well!
That's why I'm so excited to share some special news with you today.
You may have noticed a change to the look and feel of your Rich Retirement Letter alerts along with some of the other correspondence you receive from me and my colleagues.
Those changes are a result of an important merger with two other publishing companies. 
From this point forward, I'll be writing to you under the new company umbrella of Paradigm Press.
And I can assure you that this change is great news for you here at Rich Retirement Letter.
Because it gives you access to some of the brightest minds in so many important areas of the market...
Technology, healthcare, natural resources, macro strategies, political expertise, and the list goes on and on!
I can't wait to introduce you to these amazing colleagues. And in the coming weeks and months, you'll be hearing from many of them as new investment opportunities arise.
Of course, I'll continue to bring you my favorite ideas for growing and protecting your wealth.
But as a result of this new merger, my entire team is broadening, which helps me track down even more ways for you to live a Rich Retirement.
Below is a quick snapshot of some of the brightest minds I now get to work with. Some of these names are familiar, while others may be brand new to you.
I can't wait to see how our collaboration pays off for you through the rest of this year and into 2023.
The Greatest "New Paradigm" Minds At Work
Under Paradigm Press, I'm now colleagues with the likes of:
James Altucher, former hedge fund manager and best-selling author of Choose Yourself, Choose Yourself Guide to Wealth and Reinvent Yourself. He has started and run more than twenty companies and operates a blog that has attracted more than 20 million readers since its launch. As if that weren't enough, he hosts three podcasts that have been downloaded over 40 million times — all thanks to his uncanny ideas regarding entrepreneurship, cryptocurrency, investing and life philosophy. 
George Gilder, America's top futurist and Ronald Reagan's favorite author. He championed the idea of supply-side economics, then turned his attention to uncovering how cutting-edge technology creates wealth. His bestselling books on the topic include Telecosom… Life After Television… Life After Google and more. His next book, Life After Capitalism, will be released in October. Since 2019, his insights and strategies have delivered gains of 67%... 238%... even 661%.
Jim Rickards, an ex-CIA insider, American lawyer, economist, government advisor and investment banker with 40 years of experience working in capital markets on Wall Street. His books include The New Case for Gold (April 2016), and four New York Times bestsellers — Currency Wars (2011), The Death of Money (2014), The Road to Ruin (2016) and Aftermath (2019). In 2016, he predicted Donald Trump's election victory as well as Britain's exit from the European Union. Since 2020, he's been warning that government policies were leading to a financial meltdown — which is now coming true.
Senior Technology Strategist Ray Blanco, who knows that being ahead of the next big technology can lead to windfall profits. He called the 5G boom in 2011, the pot boom in 2016 and the satellite WIFI boom in 2020. His expertise has kept readers ahead of the curve for over a decade.
Master Trader and Technical Analyst Alan Knuckman, who has spent most of his 30-year career developing tools to predict a stock's ups and downs. His ability to see what's coming next makes him a regular guest on financial news outlets like CNN, BloombergTV, Fox Business Network, Sky News and CNBC. Alan's readers have had chances to see 145% gains with Twitter in three months… 112% with Noble Energy in two weeks… 129% with American Airlines in 11 days… to name just a few!
I've already started working closely with these esteemed analysts… which will ultimately benefit you.
We're holding weekly collaboration meetings, where we share and vet our latest ideas using our unique experience and perspectives. It means the opportunities I bring to you have been examined from every angle — ensuring you have a 360-degree view of what's happening in the markets.
While I'm always confident about my analysis, you can feel better knowing that I have such a large team of world-class experts backing me up.
I'll be in touch with you later this week with more ideas for how to grow and protect your wealth in today's changing environment.
Next article
The Market's Living in Denial
Posted August 03, 2022
By Jim Rickards
Before last week's Fed meeting, macroeconomic expert Jim Rickards forecasted rate hikes, a stock market rally and news of a recession. After the meeting, we got all three. Here's his after-action report on the Fed meeting.
The Chinese Are Sick of COVID. Here's What to Do…
Posted November 28, 2022
By Zach Scheidt
Chinese citizens are sick and tired of draconian lockdowns that are now more dangerous than the virus they're supposed to suppress. So what next?
Two Black Friday Stocks Investors (and Shoppers) Will Love
Posted November 25, 2022
By Zach Scheidt
The kickstart to this year's holiday shopping season will be a very interesting one both for consumers and retailers.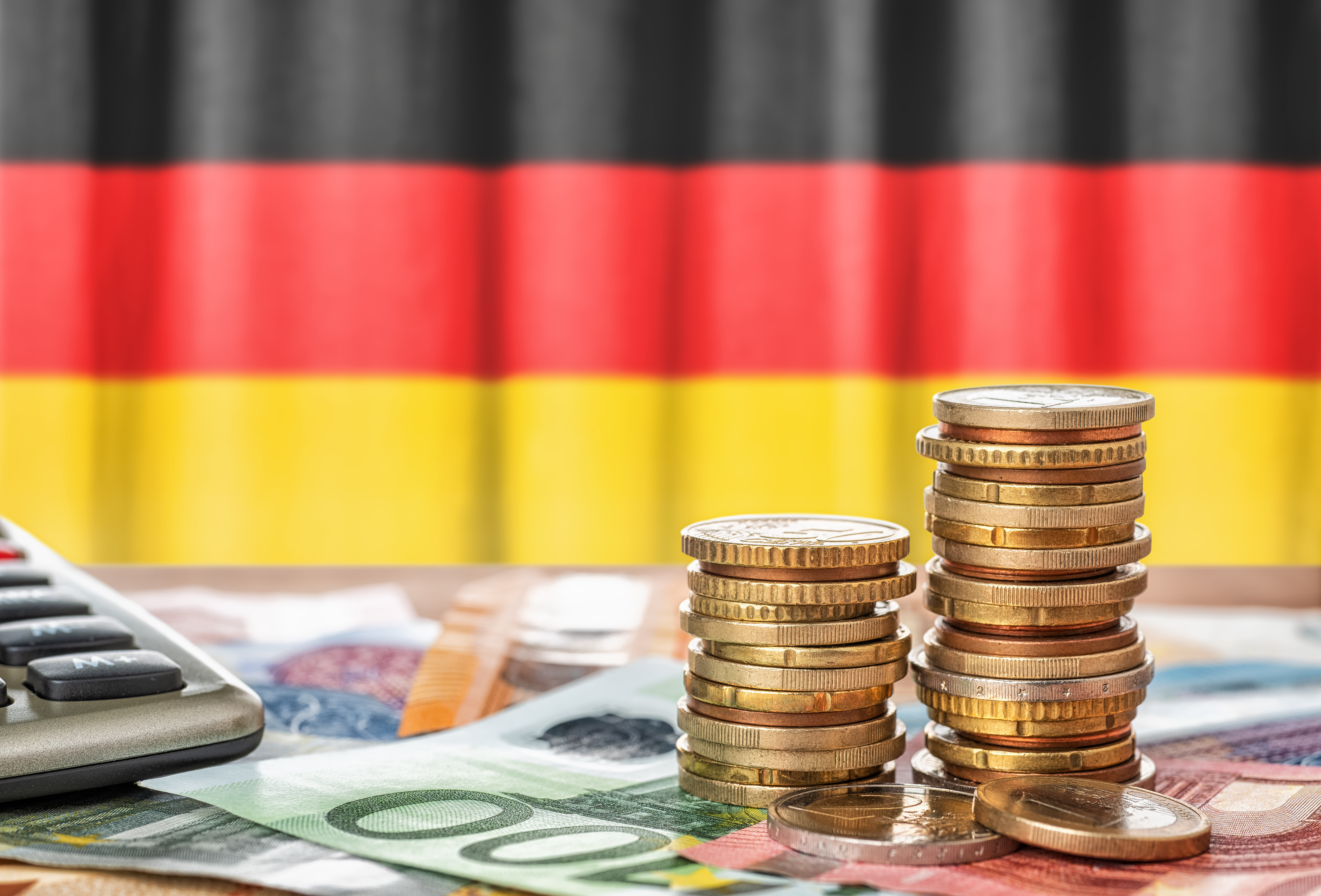 Germany Embraces "Biden Bucks"
Posted November 23, 2022
By Jim Rickards
The Biden administration is moving forward with their government-backed digital currency. If that sounds like a stretch, it's not. Take a look at what's happening just this week in Germany.
This Chart Says It's Time to Buy
Posted November 21, 2022
By Zach Scheidt
The U.S. dollar is weakening compared to other currencies. And the dollar's shift lower opens some great opportunities for investors who understand currency dynamics.
How to Book Profits WITHOUT Selling Your Stock
Posted November 18, 2022
By Zach Scheidt
Here's a strategy that helps you lock in profits from the bear market rally without having to sell the stocks you own.
Avalanche! FTX and the Dynamics of Collapse
Posted November 16, 2022
By Jim Rickards
The collapse of the crypto exchange FTX is the biggest economic and financial story in the world today.