Posted September 02, 2021
By Zach Scheidt
Christmas Is Cancelled — Plan Ahead for Your Holiday AND Retirement
I hate to be the bearer of bad news...
But I just got word that Christmas is going to be a bit leaner this year.
Right now, I'm trying to figure out how to tell the kids that there won't be much under the tree this year.
If you've been with us here at Rich Retirement Letter for a while, you know that I try to teach my kids not to be too materialistic.
So maybe this is a good thing and it will help them realize what's really important about the holidays.
But you also know that I love my family and I want to make as many happy memories as possible with the kids while they're still young.
You might think that it's too early to start planning for the holidays.
But what I'm about to show you will change your opinion...
And it's also going to make you want to plan ahead for your retirement savings — as well as for the 2021 holiday season.
The Importance of Ports In Our Current Economy
Yesterday, I watched an interview with the Port of New Orleans CEO Brandy Christian.
After suffering damage from Hurricane Ida, the port needed a lot of work to get back to being operational.
Christian and her team have been working hard to pull together all of the resources necessary to open the port back up and start loading and unloading ships.
I was intrigued to hear all of the different variables that needed to be in place before the port could be operational again.
Power must be restored to operate communication and tech services.
Fuel must be available for the equipment.
Debris must be removed.
The river had to be cleared to reopen.
And then there was the most difficult challenge of all... finding workers to restart the port's operations.
Given the devastation throughout the city of New Orleans, it's no wonder Christian was having so much trouble finding people to come back to work. After all, it's a struggle just to find food, water and shelter in New Orleans right now.
But if Christian can't find workers to help reopen the port, it's going to be even more difficult for the city to import all of the things that New Orleans needs to recover from this tragedy.
Fortunately, the port is making progress on reopening.
By offering housing, food and other amenities to potential workers, Brandy Christian is starting to recruit the people necessary to unclog this vital bottleneck for the city of New Orleans.
But across the country, another important port is struggling with its own major challenge.
And this challenge could cause a huge disruption to our overall economy... a disruption that has the potential to cancel Christmas!
Moored Offshore With Nowhere to Go
This week, The Vessel Traffic Service reported that a record number of ships are currently at anchor off the coast of California waiting to enter the ports of Los Angeles and Long Beach.
These container ships carry everything from new vehicles and machinery to merchandise set to be sold in stores this holiday season.
Normally, these ships would be taking their turns being offloaded at the two California ports and returning to our overseas trading partners. The wheels (or hulls) of commerce would be moving and business would be thriving.
But instead, these ships are stuck waiting for an open slot at the port. And there's no telling how long this wait could last.
As the world economy attempts to restart following the coronavirus crisis, bottlenecks like this are popping up and causing some huge headaches.
The heart of the problem is a lack of available workers to dock the ships, offload the containers, drive the trucks and cover all the other tasks necessary to keep the ports operational.
So even though many of the things we'll be trying to buy for Christmas may already be manufactured and purchased by retailers, it's not necessarily going to be on shelves when you're ready to buy.
Instead, your gift may be sitting on a ship off the coast of California! And unfortunately, this isn't just going to affect your holiday gifts...
Scarcity, Inflation and Protecting Your Retirement
I'm not all that worried about Christmas.
Even if there isn't much under the tree this year, we'll still have family time together. And that's the best gift of all in my opinion!
But the bottlenecks in our economy may cause some much bigger problems that you need to be prepared for. Think about the medicine, food, fuel and other important items that may also be on those ships off the coast of California.
Supply chain bottlenecks are creating scarcity for some of the things we really need in our day-to-day lives. And if we're not able to get the problem solved, we could soon be facing some much bigger problems!
Scarcity can make people do desperate things to get what they need for their families.
And even if cooler heads prevail, we'll still be facing higher prices as people and businesses compete to buy limited resources.
It's just another reason why I expect high inflation in our economy for several months to come. And that inflation can make it much more challenging to make your retirement savings last.
Here at Rich Retirement Letter, we've been pounding the table about the risks of inflation and how to protect your savings.
Hopefully, you've been investing in some of the stocks and other opportunities we've recommended.
If so, your wealth should be growing at a much higher rate than the pace of inflation.
If not, it's not too late to get started!
This weekend, I'd recommend taking a look through the recent posts on our website and picking out a few inflation-busting investments to take advantage of.
It might be the most important financial shift you'll make this year!
In the meantime, I'd be interested to hear how inflation is affecting your holiday plans. Please send me an email and let me know what you're seeing.
Here's to building your rich retirement!
Zach Scheidt
Editor, Rich Retirement Letter
RichRetirementFeedback@StPaulResearch.com
Next article
How Charts Give You Clues Where A Stock Is Headed
Posted September 03, 2021
By Zach Scheidt
Today, we discuss support and resistance areas on a stock chart and how they give us an important "line in the sand" for what to expect from investors.
Making Sense of the "Bert and Ernie Market"
Posted October 20, 2021
By Zach Scheidt
The Ernie & Bert Market has set off a chain reaction creating both opportunity and risk. Make sure you understand how to connect the dots!
Introducing the New "Treasury Bonds" for Retirees
Posted October 19, 2021
By Zach Scheidt
If you're still holding Treasuries (or mutual funds that invest in Treasuries) as part of your retirement savings, you should definitely consider making the switch today. Here's a better alternative to these traditional long-term investments.
Settling My Argument With Alan Knuckman
Posted October 18, 2021
By Zach Scheidt
Zach responds to a comment from Alan Knuckman about the real difference between investors and traders.
This Is YOUR Alert... Responding to Your Rich Retirement Feedback
Posted October 15, 2021
By Zach Scheidt
In this week's mailbag alert, we look at reader questions about capitalism, government assistance and more!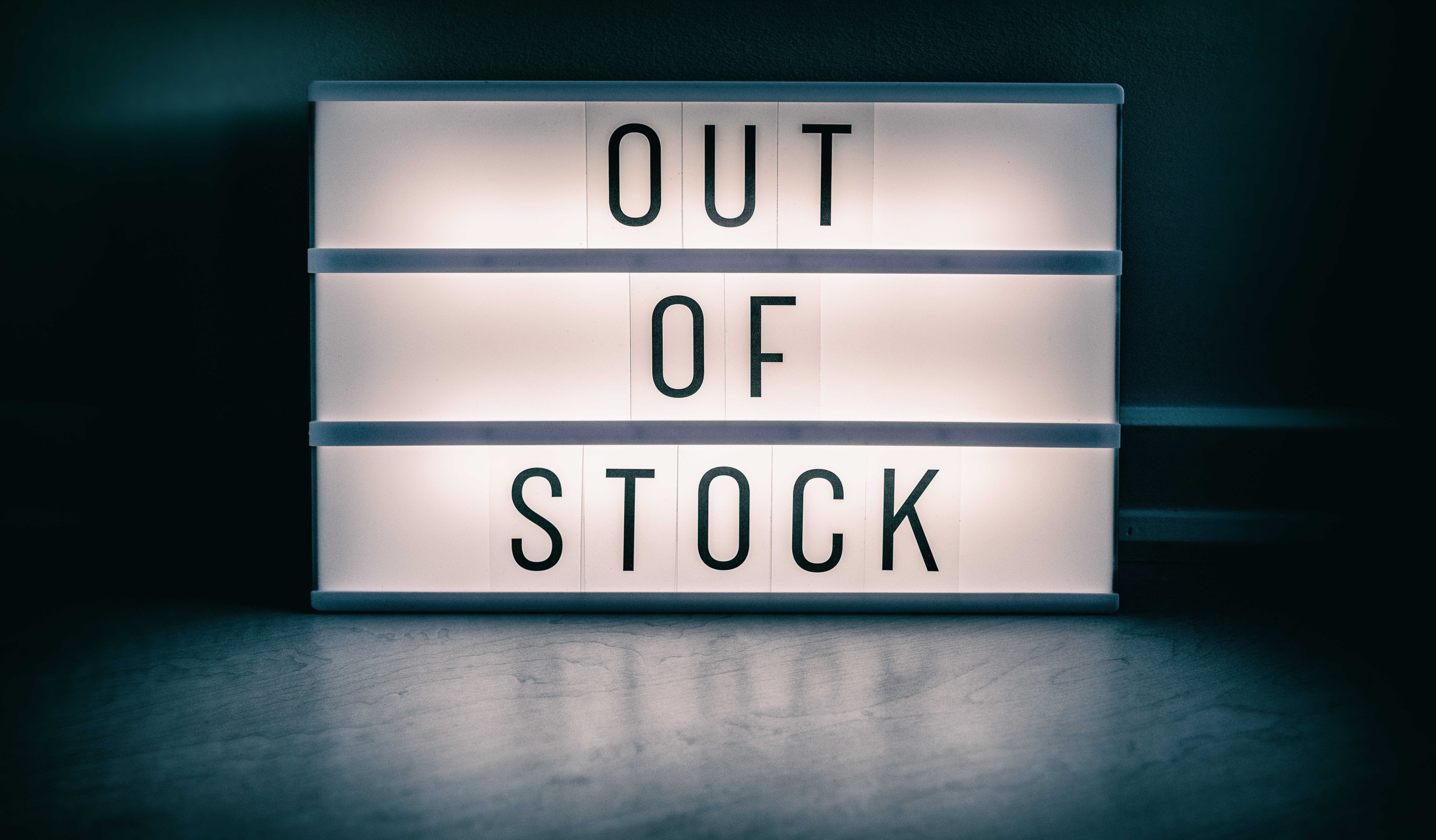 The "Everything Shortage" Is About to Get Much Worse...
Posted October 14, 2021
By Zach Scheidt
I had to laugh at a holiday cartoon I saw this morning. It depicted a kid sitting on Santa's lap asking for an X-box, new shoes, an action figure and new...
CRYPTO ALERT: 3 Little-Known Coins About to Break Out
Posted October 13, 2021
By Jonathan Rodriguez
J-Rod goes even deeper into his crypto analysis... and reveals the top 3 cryptos on his watchlist — before they break out!