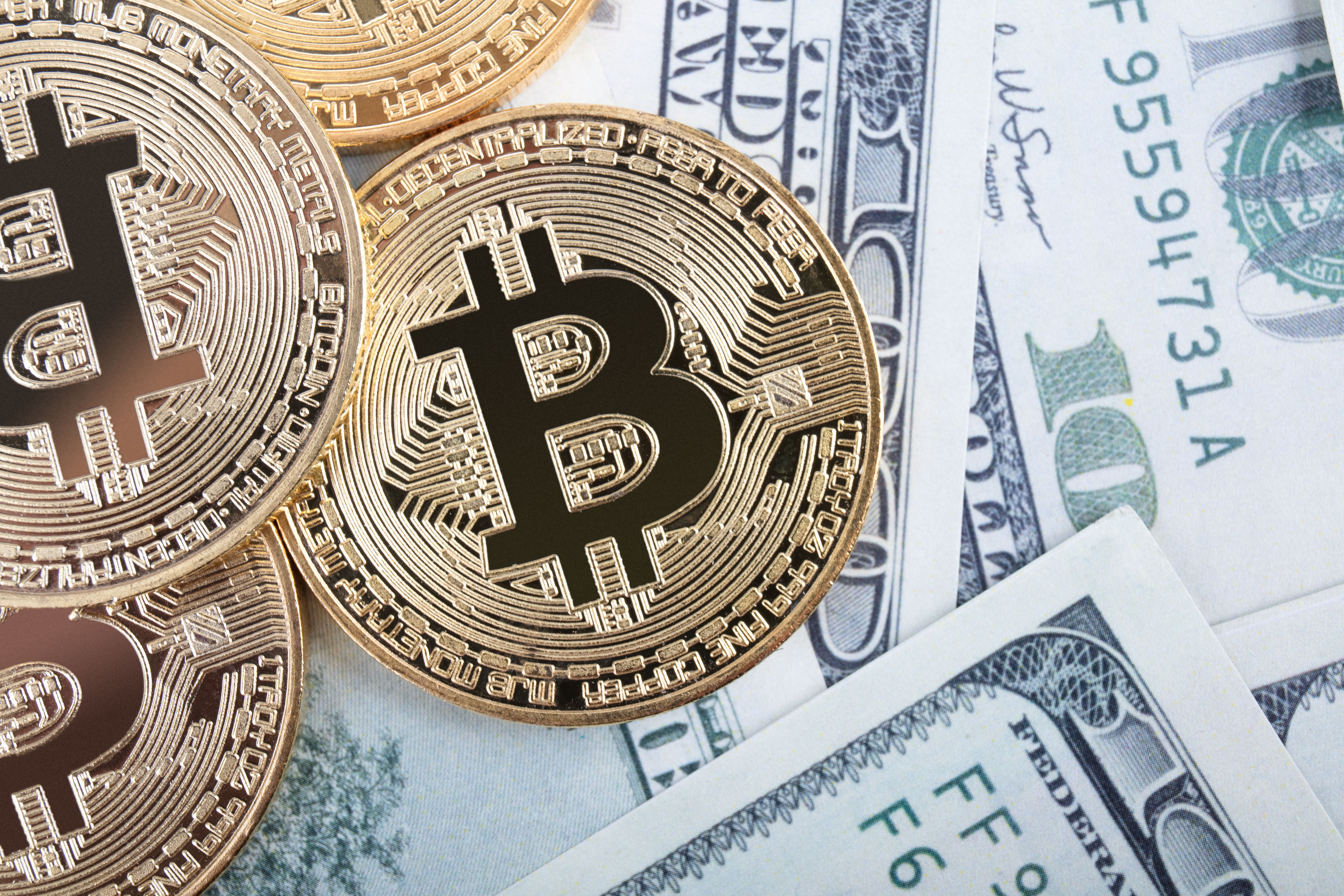 Posted December 17, 2021
By Zach Scheidt
Crypto Failed… Long Live Crypto!
For years now, the allure of cryptocurrencies — and Bitcoin in particular — has been tied to the idea of decentralized finance.
"Bitcoin can't be governed or regulated!"
"Cryptocurrency transactions are anonymous and can't be tracked!"
"These new currencies will give everyone access to financial services!"
And for a time, these features were a big part of what attracted buyers to Bitcoin. We've all heard stories of Bitcoin's use as a secretive currency for illicit transactions and hidden wealth. Even legitimate uses for these currencies — like sending money to relatives in another country — were still beneficiaries of the anonymous features of blockchain transactions
But as cryptocurrencies became more popular, blockchain technology became a threat to established financial markets. Some of Wall Street's banks saw Bitcoin as a threat to their dominance over traditional financial markets. And government central banks like the Federal Reserve are now becoming more aware of how cryptocurrencies like Bitcoin can undermine their authority to regulate a country's currency
Bottom line, the more successful Bitcoin and other cryptocurrencies have become at creating a decentralized system for transactions, the more dangerous this technology has become to the established financial system. And because of this danger, there's been a major shift in the way cryptocurrencies are treated over the past few years. I'm sure you've heard the old phrase: "If you can't beat 'em, JOIN 'em!" And that's exactly the game that large institutions and even governments are playing in the cryptocurrency space.
For a while, financial institutions mocked Bitcoin and other cryptocurrencies, calling them "fake money" or worse. Even today, there are plenty of noteworthy executives who have gone on the record with statements like "Bitcoin is worthless" or that cryptocurrencies are only being used for illicit transactions. And in the past, governments have tried to ban or criminalize cryptocurrency transactions in an attempt to squash the new disruptive technology. But now those tactics have changed!
Around the world, financial firms are starting to warm to the idea of cryptocurrencies. Some are even adopting blockchain technology to help manage and secure financial accounts! At first it was just a few smaller firms hoping to make a name for themselves by being "first movers" with new technology. But today, even the most prestigious firms on Wall Street are starting to support cryptocurrency transactions.
Meanwhile, an entire country (El Salvador) has announced the acceptance of cryptocurrencies as legal tender. And the U.S. government—along with the Federal Reserve—is laying groundwork to regulate and tax cryptocurrency transactions and profits. 
So here's the question… Now that Bitcoin and other cryptocurrencies are more widely accepted in the financial markets and on a path toward being regulated (and taxed) by governments… is that a good thing or a bad thing? Of course it's not an easy question to answer.
There are benefits with this regulation. Moving forward, these cryptocurrencies will be easier to use, fraud will be less of a problem and blockchain technology will have some very beneficial uses for all of society. But it's hard to ignore the fact that this transition is ultimately the failure of the original concept behind Bitcoin. Instead of being an untraceable, untaxable, completely anonymous "currency," Bitcoin is on the path toward becoming a regulated, tracked and taxed currency much like other fiat currencies around the world.
There's still the huge benefit of being a finite resource. No government can simply print more Bitcoin to monetize its debt. But it's becoming clear that Bitcoin is failing in its original concept of being an "under the radar" form of payment. Ironically, this failure has also led to Bitcoin's greatest success! (And, by extension, a great success for other cryptocurrencies as well.) Because as cryptocurrencies become widely accepted in more traditional areas of finance, these currencies have become much more valuable.
Both the failure and success are two sides of the same coin. Failure as a rogue decentralized currency means success in traditional markets. And that success is leading to tremendous opportunity for investors who understand this dynamic. 
Bottom line: cryptocurrency's debut in the world of traditional finance has created new ways to build your wealth. And I'm eager to share these opportunities with you as a member of Rich Retirement Letter. 
Here's to living a Rich Retirement,
Zach Scheidt
Editor, Rich Retirement Letter
RichRetirementFeedback@StPaulResearch.com
Next article
The Single Most Important Theme for 2022
Posted January 03, 2022
By Zach Scheidt
Inflation is one of the biggest threats to your retirement wealth this year. But with the risk also comes opportunity.
Stop Investing in the Market! (Do This Instead)
Posted May 24, 2022
By Zach Scheidt
In today's world, "the market" as measured by the S&P 500 index is quite flawed. Instead, successful investors spread their wealth into many stocks tied to an assortment of different economic areas.
If the Market Rebounds, These Stocks Will Rise
Posted May 23, 2022
By Zach Scheidt
Here are some of the best opportunities for when the market rebounds.
Let's Settle This Debate Before the Bear Market Kills Your Retirement
Posted May 20, 2022
By Zach Scheidt
There's a major debate over ETFs that's divided investors for decades. And today, we're looking at the facts to settle the debate for good.
"I Took My Medicine... Now What?"
Posted May 19, 2022
By Zach Scheidt
Here are a few of the best investments you can make that will set you up to profit from this bear market environment.
This Type of Fund Works Great in a Bear Market
Posted May 17, 2022
By Zach Scheidt
Closed-end funds (or CEFs) are investment funds that can create some unique investment opportunities!
Bear Markets and Margin Calls — What to Do?!
Posted May 16, 2022
By Zach Scheidt
A margin loan can be a helpful tool under the right circumstances. Like any powerful tool, it's important to know how to use it appropriately.