Posted November 14, 2022
By Zach Scheidt
Don't Step Into This Bear Trap!
"Cathie Wood's ARK Innovation ETF is up 20% in just a few days!"
The news anchor was nearly breathless explaining the power of last week's market rally. You may have even heard similar comments yourself. 
After just a few days of positive momentum, it seems like everyone is getting excited about the market again.
Quite frankly, that's not a good thing — not for the most speculative investors anyway.
Today I want to show you a better picture of what's happening and steer you away from one of the most dangerous traps in today's market.
Here's What a 20% Rally Looks Like
I tried not to laugh when I heard about the ARK Innovation ETF (ARKK) performance. It's not really funny because so many people have lost money with this fund.
But it's ironic that so many investors are excited about this bounce given the fund's performance overall.
If you're not familiar with Cathie Wood or her ARK Innovation ETF, that's probably a good thing.
ARKK is a heavy investor in disruptive tech plays. And the fund made headlines in 2020 as investors flocked to speculative work-from-home stocks. 
The fund's manager Cathie Wood built a reputation for paying any price to buy shares of her favorite companies.
Unfortunately for ARKK investors, price does matter. As prices for these speculative tech stocks dropped, so did the ARKK share price.
As of Wednesday's close, the fund was down 79.6% from its all-time high. And then the fund enjoyed a "breathless" 20% rally.
To put this rebound into perspective, I posted a chart of ARKK on my Twitter feed. (You can follow me here.)
As you can see, the 20% rally barely puts a dent in ARKK's overall decline. That might seem confusing, so let's take a look at how these percentages work.
Here's Why You Manage Risk
The pitiful performance of Cathie Wood's fund is a good example of why we manage risk, especially during a bear market.
ARKK dropped almost 80% from the 2021 peak through Wednesday's close.
Let's assume you invested $100 in the fund near the 2021 highs. After an 80% decline, your investment would only be worth $20.
Now, if the fund rebounds by 20%, you might think that you're making back a quarter of your loss. 
After all, 20% is one-fourth of the 80% that ARKK declined. But that's not how the math works.
When the market closed on Wednesday, your investment would only be worth $20. So a 20% advance off of the smaller investment amount gives you a smaller gain.
In real life, that 20% advance would leave you with just $24 — still a 76% decline from your original investment.
You see, compound interest helps you grow your wealth exponentially as you reinvest your gains for even bigger profits.
But that same concept works against you when losses mount.
You now have less capital available to take advantage of bear market rallies. And this is why it's so critical to protect your hard-earned wealth during times like this.
Don't Step Foot on the ARKK
With speculative technology stocks sharply lower and the market showing signs of life, it's tempting to buy into ARKK hoping for a big rebound.
But that's one of the riskiest things you can do with your investment capital!
If you look closely at the ARKK fund's largest investments, you'll see that Cathie Wood is still throwing caution to the wind and owns stocks with way too much risk.
Here's a snapshot of the five biggest positions ARKK invests in.
And here's a quick rundown of my thoughts about each of these stocks:
Zoom has plenty of competition and is trading for 23 times its expected profits. Investors now expect very little profit growth for years.


Tesla continues to trade lower as investors lose confidence in CEO Elon Musk. The stock trades for an expensive 33 times its expected profits and competition is picking up.


Roku is just one of many streaming services. The company continues to lose money at an alarming pace, yet it's still valued above $8 billion.


Exact Sciences screens for cancer and offers other diagnostic tests. The company is losing money and there are no plans for profitability in the next few years.


Block is profitable, but the stock trades for an aggressive 42 times next year's expected profits. With so much turbulence in the cryptocurrency market, this name is still vulnerable.
Now I've got nothing against Cathie Wood or tech stocks in general. In the right seasons, these stocks can make you a lot of money.
But today's bear market continues to punish speculative tech names. And I don't expect that to change any time soon. 
So please don't fall for this bear trap — or other speculative investments like it.
Instead, focus on the high-quality companies we feature here at Rich Retirement Letter like energy plays, gold miners, industrial companies and defense contractors.
By investing in companies that are actually turning a profit (and paying reasonable prices to buy shares) you'll do a good job protecting your wealth in today's challenging environment.
Next article
Avalanche! FTX and the Dynamics of Collapse
Posted November 16, 2022
By Jim Rickards
The collapse of the crypto exchange FTX is the biggest economic and financial story in the world today.
WARNING: This Looks a Lot Like a "Bear Market Peak"
Posted December 05, 2022
By Zach Scheidt
The last few weeks have been great for the bulls. But don't let your guard down just yet. This appears to be a "bear market peak" ahead of another leg lower for stocks.
The Chinese Are Sick of COVID. Here's What to Do…
Posted November 28, 2022
By Zach Scheidt
Chinese citizens are sick and tired of draconian lockdowns that are now more dangerous than the virus they're supposed to suppress. So what next?
Two Black Friday Stocks Investors (and Shoppers) Will Love
Posted November 25, 2022
By Zach Scheidt
The kickstart to this year's holiday shopping season will be a very interesting one both for consumers and retailers.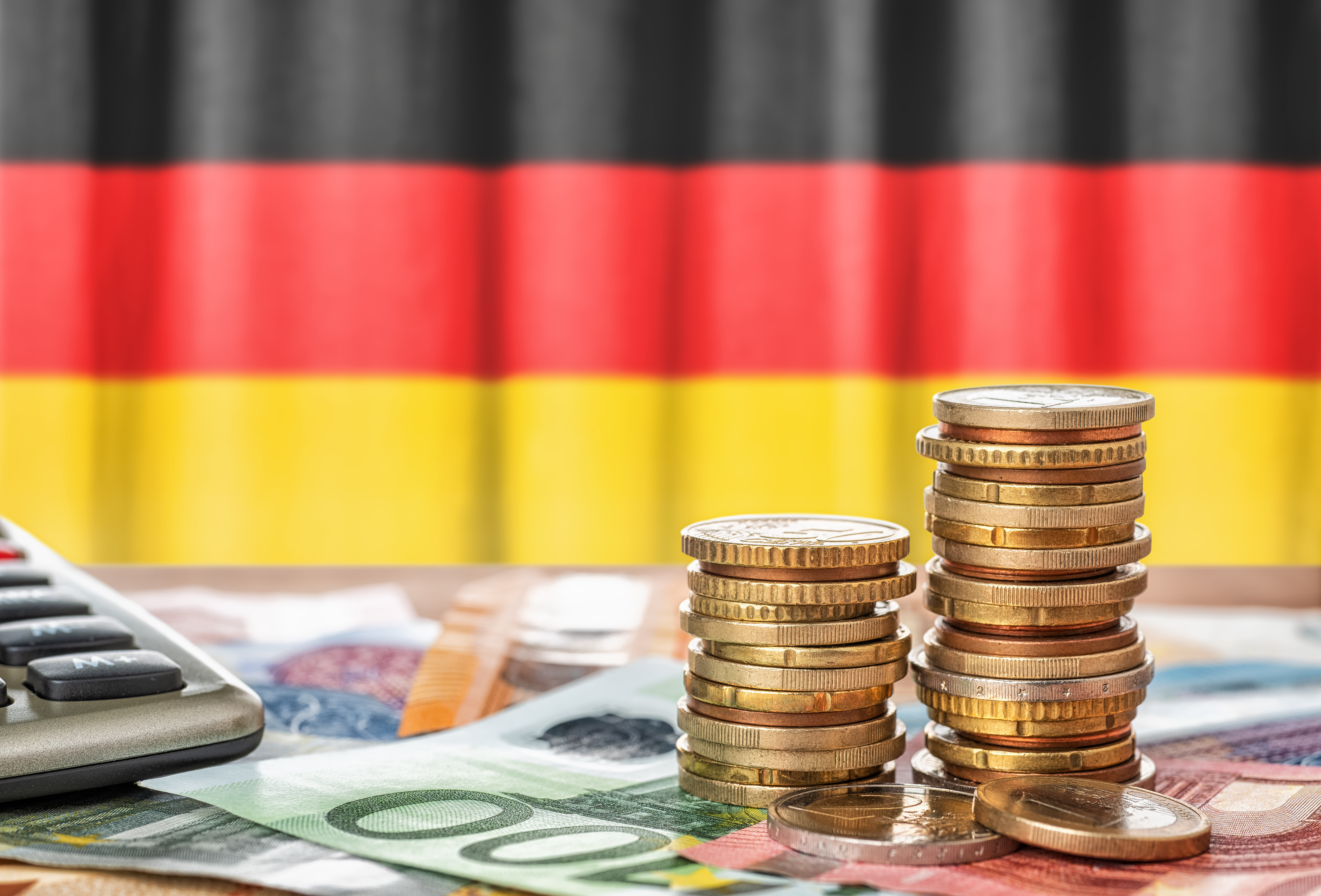 Germany Embraces "Biden Bucks"
Posted November 23, 2022
By Jim Rickards
The Biden administration is moving forward with their government-backed digital currency. If that sounds like a stretch, it's not. Take a look at what's happening just this week in Germany.
This Chart Says It's Time to Buy
Posted November 21, 2022
By Zach Scheidt
The U.S. dollar is weakening compared to other currencies. And the dollar's shift lower opens some great opportunities for investors who understand currency dynamics.
How to Book Profits WITHOUT Selling Your Stock
Posted November 18, 2022
By Zach Scheidt
Here's a strategy that helps you lock in profits from the bear market rally without having to sell the stocks you own.