Posted November 18, 2022
By Zach Scheidt
How to Book Profits WITHOUT Selling Your Stock
We've had a strong bear market rally over the past few weeks.
Stocks are up significantly from their October lows thanks in part to inflation readings that weren't quite as bad as expected.
The S&P 500 opened today about 14.2% above its low on October 13. And the tech-heavy Nasdaq 100 index is up 13.2% over the same time period.
Hopefully, you've been invested in some of the quality names we've covered here at Rich Retirement Letter.
Today, I want to help you manage those profits so you can lock in gains — without necessarily having to sell the stocks you own.
Selling Call Contracts for Income
Back when I was a young hedge fund manager, I learned a unique trick to help my clients pick up additional investment income.
The strategy is known as selling covered calls. And while many investors aren't aware of this opportunity, you can put this approach to work in just about any brokerage account.
Here's how it works…
You enter an agreement to sell your shares of stock at a specified price on an upcoming date. You can pick a price and date that makes the most sense for you.
You get paid upfront for entering this agreement. Then on the date you selected (known as the expiration date), one of two things will happen:
If the stock is trading below your agreement price, you don't have to do anything. You get to keep your payment and you get to keep your shares of stock.
Or if the stock is trading above your agreement price, you're required to sell your shares at that price. And you still get to keep the income you received when you entered the agreement.
So either way, the income is yours to keep. And if you agree to sell at a price that gives you plenty of profit, you should be in great shape — whichever outcome occurs!
A Real-Time Income Example
Let's take a look at how this income strategy works for a real stock that's participated in this bear market rally.
Shares of Ford Motor (F) bottomed out around $11.20 when the market pulled back in October. For this example, let's assume you bought 100 shares somewhere around $12.00.
Today shares of Ford are trading closer to $14, which represents a 17% gain from your purchase price. Not bad!
Ford could be a great stock for selling covered calls and collecting extra income.
Maybe you're willing to sell your shares at $15 if the stock gets to that level. That would be more than a 20% gain for your investment in just a few months.
If you'd be willing to sell your shares at $15, selling a call contract with a $15 agreement price (or strike price) could be a great option!
Today, you can sell a call contract, which is essentially a contract between you and another trader, on Ford.
One call contract you might consider is the Jan. 20, 2023, $15 call contract.
This contract expires on January 20. And it represents an agreement to sell your shares of Ford at $15.
You can sell this call contract for around $0.58 per share at recent prices.
Please note that every call contract represents 100 shares. So if you sell one call contract like this, you're agreeing to sell your shares of Ford at $15. 
And you're receiving $0.58 per share (or $58 in total) for entering that agreement.
That $58 in income adds an extra 4.8% return to your original purchase of Ford — and that's on top of the gain you'll make if you sell your shares at $15!
Here's What Can Happen...
On January 20, one of two things will happen.
If Ford is trading above $15, you'll be required to sell your shares. But you'll be selling the shares for a profit of $3 (from your original $12 buy price). You'll also get to keep the $58 from selling your call contract.
So with a return of $3.58 per share, you'll be closing out a nearly 30% gain on your shares of Ford in a matter of just a few months!
On the other hand, if Ford is trading below $15 on January 20th, your call contracts will expire. That means they'll disappear from your account.
You'll still have your shares of Ford. And you'll still get to keep the $58 you received when selling your call contracts.
I'm sure you can see why I love this income strategy so much! 
You get to keep your extra income no matter what. And you only sell your shares if the stock is above the agreement price, meaning you get an attractive exit price for your stock.
If you haven't tried this income approach with stocks in your account, I encourage you to give it a try. 
This can be an exceptional way to generate extra income, especially in a choppy market like the one we have right now.
I recommend starting with a low-priced stock like Ford in the example earlier. Make sure you buy 100 shares because every call contract represents 100 shares.
Then sell a call contract with a strike price that is a bit above your purchase price (preferably a bit above where the market is trading right now).
Keep track of what you pay for your stock… how much income you receive from selling your call contracts… and how much you receive when you sell your shares.
I'd love to hear how this process works out for you. Send me an email and let me know!
Next article
This Chart Says It's Time to Buy
Posted November 21, 2022
By Zach Scheidt
The U.S. dollar is weakening compared to other currencies. And the dollar's shift lower opens some great opportunities for investors who understand currency dynamics.
WARNING: This Looks a Lot Like a "Bear Market Peak"
Posted December 05, 2022
By Zach Scheidt
The last few weeks have been great for the bulls. But don't let your guard down just yet. This appears to be a "bear market peak" ahead of another leg lower for stocks.
The Chinese Are Sick of COVID. Here's What to Do…
Posted November 28, 2022
By Zach Scheidt
Chinese citizens are sick and tired of draconian lockdowns that are now more dangerous than the virus they're supposed to suppress. So what next?
Two Black Friday Stocks Investors (and Shoppers) Will Love
Posted November 25, 2022
By Zach Scheidt
The kickstart to this year's holiday shopping season will be a very interesting one both for consumers and retailers.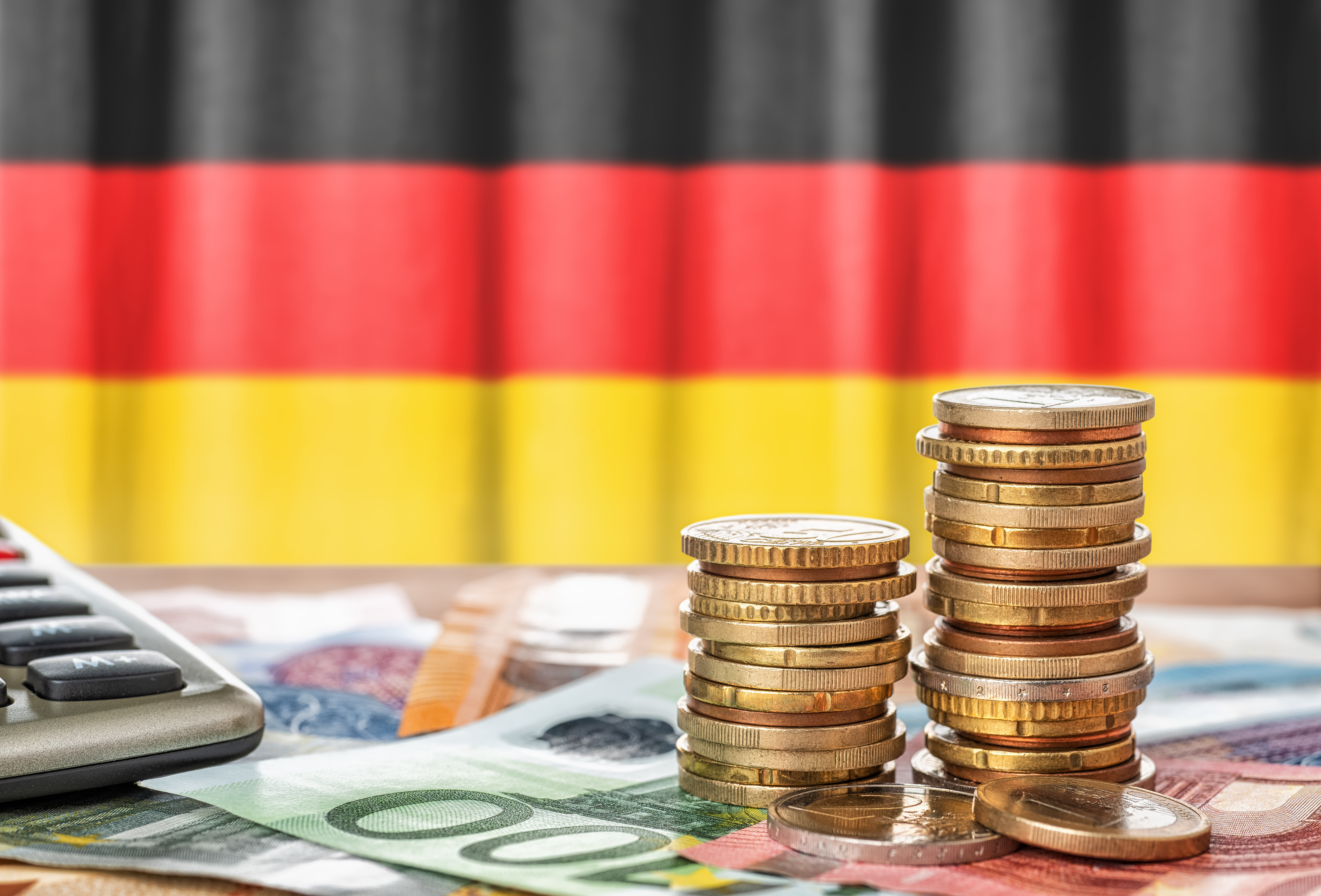 Germany Embraces "Biden Bucks"
Posted November 23, 2022
By Jim Rickards
The Biden administration is moving forward with their government-backed digital currency. If that sounds like a stretch, it's not. Take a look at what's happening just this week in Germany.
Avalanche! FTX and the Dynamics of Collapse
Posted November 16, 2022
By Jim Rickards
The collapse of the crypto exchange FTX is the biggest economic and financial story in the world today.
Don't Step Into This Bear Trap!
Posted November 14, 2022
By Zach Scheidt
After just a few days of positive momentum, it seems like everyone is getting excited about the market again. But that's not necessarily a good thing…