Posted September 06, 2021
By Zach Scheidt
Income Lessons From a 100-Year-Old WWII Vet…
"The fighter plane opened fire and I could see the muzzle flashes above and the snowy road getting chewed up in front of me.
"It was a German Messerschmitt on a strafing run and we were squarely in his crosshairs.
"'Private, you keep this vehicle moving forward," the general shouted. He was one of those no-bullsh*t commanders that didn't let bullets slow him down.
"I didn't have a death wish! So I rolled out of the jeep onto the pavement and took cover in the left ditch. The jeep careened off into the ditch on the opposite side of the road. I could hear my commander yelling that he was going to court-martial me for abandoning our vehicle.
"But it didn't matter — when I got back to the jeep a 30mm cannon round had passed right through the driver seat. After that, he was quiet for the rest of the drive. I never got charged with anything. We both knew if I had stayed in that jeep, I would have been shot dead!"
My grandfather is a WWII vet…
He doesn't always talk about his time in the army, so I make sure to pay attention whenever he does feel like sharing a story.
Even at his age, he's still incredibly sharp with a creative sense of humor.
Growing up, I didn't know when he was serious and when he was just kidding. And he plays the same tricks on my kids — his great-grandkids — whenever we go see him.
What I really admire about him is his independence.
He lives by himself — except for his dog, Trooper. And he's financially secure… living a comfortable life on his military retirement pay, a small pension and his Social Security check.
Really, he has nothing to worry about.
But for everyone else entering retirement, that's no longer the case…
A Silent Crisis
If you've been with us here at Rich Retirement Letter, you've heard me talk about my Grandpa several times.
He's 100 years old, the picture of health and someone I respect deeply.
I'll get to see him today when our family gets together for a Labor Day cookout. And I'm sure we'll hear more of his stories when we sit down to eat.
My kids love hearing about how he used to meet Grandma at the local soda fountain and buy her a root beer float for something like a nickel. I'm pretty sure the first house he and my Grandma lived in cost less than $10,000.
Inflation has a way of making the financial challenges that previous generations faced look very different.
To my kids, a nickel for some ice cream, or a few thousand dollars for a house seems like no big deal. But at the time, I know Grandpa worked hard to save that nickel he used to take his sweetheart out on a date.
Grandpa's stories have me thinking about today's inflation and what kind of stories I might tell my own grandchildren one day.
It's no secret that we're in a high inflation period right now. And if you're counting on your retirement savings to pay for day-to-day expenses, you've got to be concerned!
After all, inflation could make today's $5.00 per gallon of gasoline look cheap… or the hundreds of thousands we pay for a house seem antiquated.
It's a risk that we've been talking about a lot here at Rich Retirement Letter.
But just because inflation can cause big challenges for savers like my Grandpa, doesn't mean you have to be fearful.
In fact, there are some good ways to fight back against inflation and actually use the problem of higher prices to your advantage!
I'm Here to Help
Yes, today's rate of inflation is scary… and I don't think it's going away any time soon.
But you can still enjoy a comfortable retirement, just like my Grandpa…
And I'm here to help make it possible.
Remember, I'm a former multimillion-dollar hedge fund manager. My job was to help the ultra-rich get richer…
Today I work for you…
If you're a new member of our Rich Retirement Letter community, I want to welcome you! And if you've been with our family for a long time, I want to thank you for being an active part of this group.
Like you, I wear a lot of hats sometimes…
I'm a dad, a son, a grandson, a friend, a neighbor… and the list goes on.
One of the roles I love the most is my relationship with our Rich Retirement Letter family.
It's a pleasure to be able to help you find ways to protect and grow your retirement savings and to live your best life (whether you're already retired — or planning and saving for that period down the road).
My goal with all of this is to help you build a secure financial foundation so you can focus on the things that really matter!
After all, that's what life is really about. And money is just a tool to help us enjoy the relationships, experiences and memories that life is all about.
Here at Rich Retirement Letter, you'll get the same profitable strategies, tactics and tricks that I used to help my wealthy hedge fund clients grow and protect their wealth.
And we'll cover the most important current events that affect how you live and enjoy this important season in life.
Hopefully, you'll stay in touch with me. I love hearing from our Rich Retirement Letter community.
If you send an email to RichRetirementFeedback@StPaulResearch.com it will come straight to my desk. And I promise to read every email that you send — and I'll probably use some of your questions and comments in future alerts!
By the way, if you're a veteran, thank you very much for your service. I truly hope you're living life on your terms, just like my Grandpa is. (And if you're not, I hope I can help.)
Along those same lines, if you know a veteran — or see one in a local store or coffee shop — I hope you'll follow my example and give them the respect they deserve.
These brave men and women put their lives at risk to defend our freedom and protect many around the world who cannot protect themselves. So we owe them our respect and gratitude, regardless of your political views.
God bless America. And God bless the American retirement you deserve.
Here's to building your rich retirement!
Zach Scheidt
Editor, Rich Retirement Letter
RichRetirementFeedback@StPaulResearch.com
Next article
Hey, You BELONG Here!
Posted September 07, 2021
By Zach Scheidt
Planning for retirement can be like running a race. You may feel behind or that everybody else knows exactly what they're doing. But you belong here!
Making Sense of the "Bert and Ernie Market"
Posted October 20, 2021
By Zach Scheidt
The Ernie & Bert Market has set off a chain reaction creating both opportunity and risk. Make sure you understand how to connect the dots!
Introducing the New "Treasury Bonds" for Retirees
Posted October 19, 2021
By Zach Scheidt
If you're still holding Treasuries (or mutual funds that invest in Treasuries) as part of your retirement savings, you should definitely consider making the switch today. Here's a better alternative to these traditional long-term investments.
Settling My Argument With Alan Knuckman
Posted October 18, 2021
By Zach Scheidt
Zach responds to a comment from Alan Knuckman about the real difference between investors and traders.
This Is YOUR Alert... Responding to Your Rich Retirement Feedback
Posted October 15, 2021
By Zach Scheidt
In this week's mailbag alert, we look at reader questions about capitalism, government assistance and more!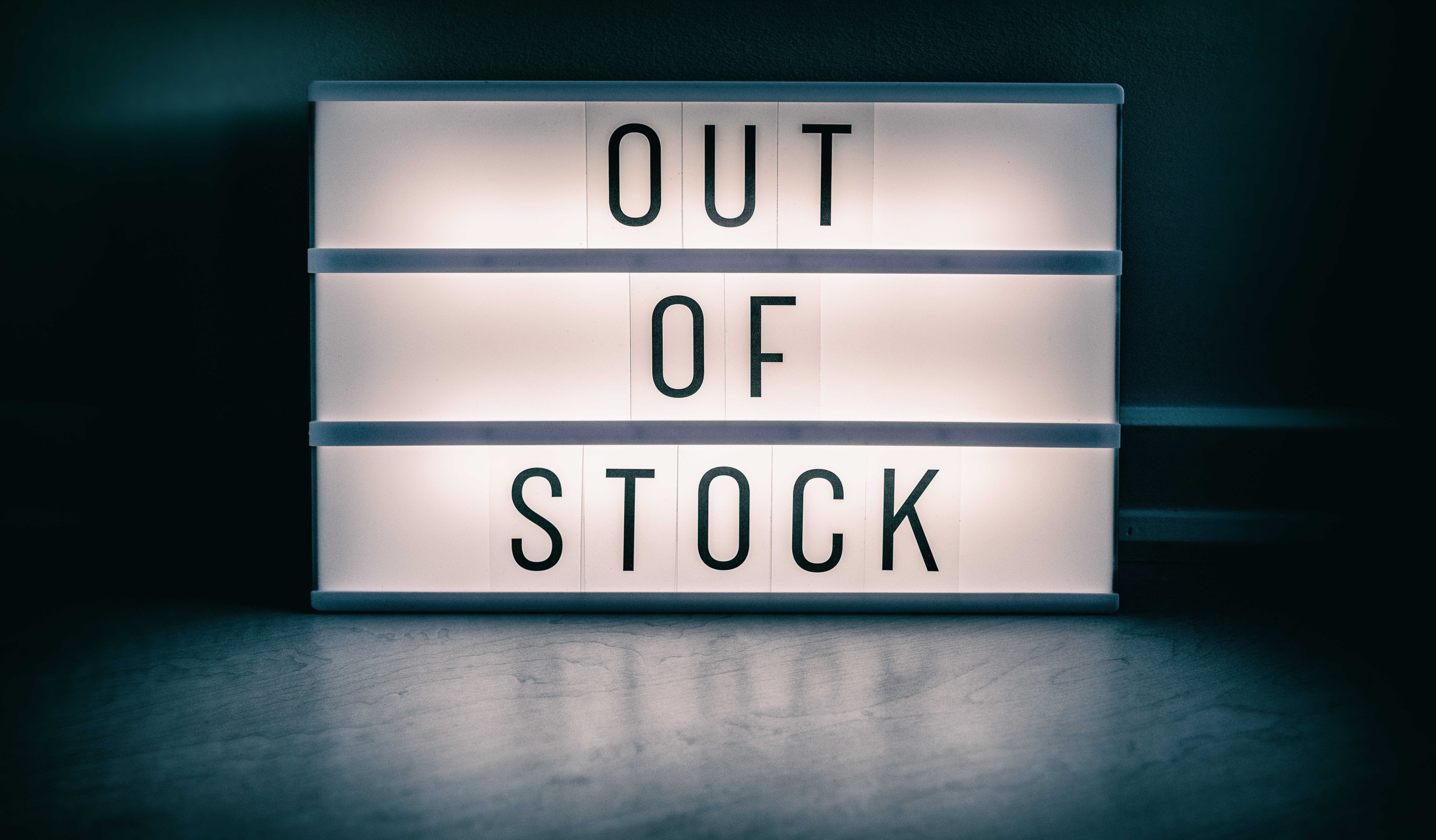 The "Everything Shortage" Is About to Get Much Worse...
Posted October 14, 2021
By Zach Scheidt
I had to laugh at a holiday cartoon I saw this morning. It depicted a kid sitting on Santa's lap asking for an X-box, new shoes, an action figure and new...
CRYPTO ALERT: 3 Little-Known Coins About to Break Out
Posted October 13, 2021
By Jonathan Rodriguez
J-Rod goes even deeper into his crypto analysis... and reveals the top 3 cryptos on his watchlist — before they break out!