Posted September 14, 2021
By Zach Scheidt
Let's meet up this weekend!
"It's been way too long... We should get the families together!"
Jeff is one of my Starbucks buddies — a community of friends that I've met while reading or working on market research in our local coffee shop.
I'm fortunate to have a great community of professionals, small business owners and other family-minded guys that I see in my neighborhood.
Hopefully, you've got a community that helps you feel connected too!
Unfortunately, the coronavirus crisis has kept me from seeing many of my friends over the past 18 months.
Some, like Jeff, still keep in touch with me through email, phone calls or texts. But we haven't bumped into each other as much throughout our daily routines.
So I'm looking forward to meeting up with Jeff this weekend and seeing his family.
But the thing I'm not looking forward to is the amount of money I'll probably spend!
Of course, time with friends and family is a worthwhile investment. But as inflation causes prices to move higher, it may be taking a toll on your budget.
Today, I want to make sure you know of one area in the market that's helping investors recoup money lost to inflation.
And I'll show you one of my favorite stocks in this area that you can buy today!
It's Getting Bad Out There...
If you're a retiree on a fixed income or just someone who pays attention to your family's expenses, you know that inflation is getting worse.
Just this morning, my daughter called me asking for money to fill up her car with gas. I'm happy to help her with this because she takes her siblings to and from school sometimes.
But it's getting expensive just to keep her car on the road!
Rent payments, grocery runs, home repairs and even haircuts cost more. And prices are set to continue higher.
Earlier today, the Labor Department reported that inflation is up 5.3% from a year ago.
And while that number was slightly lower than the number Wall Street economists were expecting, it still puts a big dent in the money you've got available to spend.
At the same time, the official inflation numbers don't usually tie directly to the prices you and I pay for what really matters in our budgets. Some areas like rental rates and car prices have had much higher inflation.
I always laugh when I see the Labor Department break out the "core price index," which is supposed to give a more reliable indicator of inflation.
The department strips out the cost of food and energy to get this "core" inflation measure. And typically the "core" number shows less inflation than the headline number.
Let me ask you something...
Do you ever decide not to buy food or gasoline this month just because the price is more volatile?
Of course not! How would you live without paying for these important categories?
But the Labor Department strips those prices out so they can make it look like inflation isn't quite as bad.
The truth is, labor shortages along with supply chain bottlenecks and generous stimulus payments have created the perfect breeding ground for inflation.
And if you don't plan ahead, that inflation can cause the true value of your savings to dwindle!
But there's a silver lining to this cloud.
If you invest in some of the areas that benefit from inflation, you can make profits that more than offset the challenges that inflation creates.
Let's look at one of those areas right now!
Circling Back to Our Weekend Reservations
Jeff's kids have a spot picked out for our weekend get-together. And I'm looking forward to checking this place out!
Dave & Busters Entertainment (PLAY) is a restaurant and entertainment company that has been doing quite well recently. It's a reopening play that I've been watching closely and a stock that actually benefits from inflation as well!
If you're not familiar with the concept, Dave & Busters is a venue that has a wide variety of games including bowling, billiards, skee ball and more. Some locations even have laser tag, go-carts and virtual reality games!
Of course, if you play hard, you're bound to get hungry. And PLAY capitalizes on this by offering a diverse menu of quick-serve food along with both kid and adult beverages.
While venues like this were off-limits during the coronavirus crisis, restaurants and entertainment companies have seen a surge in demand now that the economy is reopening.
And with encouraging signs that the delta variant may be peaking, we should see even more diners and players ready to get out and enjoy time with friends and family.
As I watched the reopening and the increased traffic to restaurants, I was a bit concerned that higher inflation could cut into these company's profits.
After all, it's especially tough (and expensive) for restaurants to find servers!
Fortunately for the restaurants, the data shows that restaurants can pass their higher costs on to customers by raising menu prices.
It helps that U.S. consumers are flush with cash (thanks to stimulus payments, a rising stock market and higher real estate prices). So as demand for restaurants and entertainment picks up, these companies are locking in bigger profits!
In other words, higher inflation just means higher profits for many restaurants — including PLAY!
Dave & Buster's is expected to generate profits of $1.63 per share this year, followed by a jump to $2.54 next year. That's a stark contrast to the loss of $4.75 per share during the coronavirus crisis last year.
The rebound in profit has already started driving shares of PLAY higher. But the stock is still trading at just about 14 times next year's expected earnings.
As investors become more confident in the company's recovery (and the added profits thanks to inflation) we should see the stock trade higher.
PLAY is just one of several restaurant stocks I'm watching — both as recovery plays and also as inflation hedges.
Stay tuned to Rich Retirement Letter for more ways to protect and grow your wealth.
And please shoot me an email and let me know what you're doing this weekend!
Here's to living a Rich Retirement,
Zach Scheidt
Editor, Rich Retirement Letter
RichRetirementFeedback@StPaulResearch.com
Next article
BUY ALERT: The Soaring Shipping Stock that You've Never Heard Of…
Posted September 15, 2021
By Jonathan Rodriguez
Today, J-Rod shows you how a tiny Greek shipping stock could hand you a 57% gain.
Making Sense of the "Bert and Ernie Market"
Posted October 20, 2021
By Zach Scheidt
The Ernie & Bert Market has set off a chain reaction creating both opportunity and risk. Make sure you understand how to connect the dots!
Introducing the New "Treasury Bonds" for Retirees
Posted October 19, 2021
By Zach Scheidt
If you're still holding Treasuries (or mutual funds that invest in Treasuries) as part of your retirement savings, you should definitely consider making the switch today. Here's a better alternative to these traditional long-term investments.
Settling My Argument With Alan Knuckman
Posted October 18, 2021
By Zach Scheidt
Zach responds to a comment from Alan Knuckman about the real difference between investors and traders.
This Is YOUR Alert... Responding to Your Rich Retirement Feedback
Posted October 15, 2021
By Zach Scheidt
In this week's mailbag alert, we look at reader questions about capitalism, government assistance and more!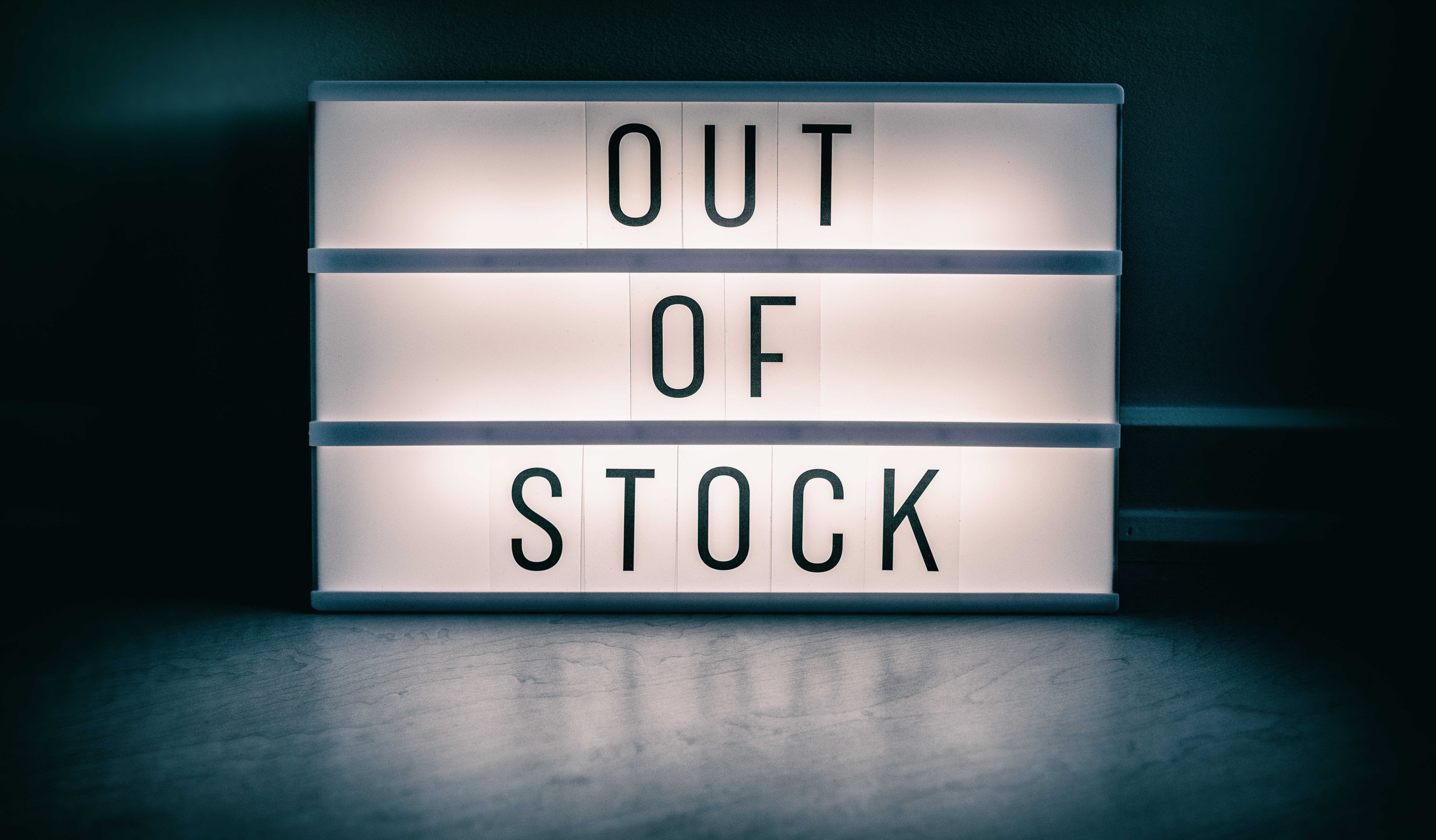 The "Everything Shortage" Is About to Get Much Worse...
Posted October 14, 2021
By Zach Scheidt
I had to laugh at a holiday cartoon I saw this morning. It depicted a kid sitting on Santa's lap asking for an X-box, new shoes, an action figure and new...
CRYPTO ALERT: 3 Little-Known Coins About to Break Out
Posted October 13, 2021
By Jonathan Rodriguez
J-Rod goes even deeper into his crypto analysis... and reveals the top 3 cryptos on his watchlist — before they break out!