Posted May 21, 2021
By Zach Scheidt
Lightning Round On Deck!
A few weeks ago, we did a "lightning round" review of the stocks our Rich Retirement Letter community is most interested in.
Many of our readers sent in a ticker or two, along with a reason for owning (or selling) the stock.
It was a great chance for us to cover a lot of ground and discuss how these different investment plays are holding up in today's market.
Several readers also wrote in and told me they really enjoyed the segment.
So I'd like for us to do it again next Friday!
If you'd like to participate, please send me an email and let me know which stock you're most interested in.
Or you can send me a tweet and include your favorite investment idea.
And while you're there, be sure to follow my Twitter feed to keep up with my day-to-day thoughts on the market.
(I've been known to toss an occasional dad joke or family picture into the feed as well.)
For now, let's take a look at some of the questions and comments sent in this week.
What The %@#$ Happened to Crypto?
This was a particularly wild week for Bitcoin and other cryptocurrencies.
Prices moved sharply lower, shaking the confidence of many true believers. I received this succinct email from Jill:
"What the @#%@# just happened to the cryptocurrencies?"
I understand your frustration, Jill.
I have several acquaintances who are "all in" on cryptocurrency plays. So the significant drop over the past week was definitely a painful experience.
Several catalysts were in play this week driving prices lower.
For starters, Elon Musk reversed his position on allowing customers to pay for a Tesla with Bitcoin.
He noted concern that Bitcoin mining has become a very energy-intensive process leading to a large carbon footprint for the currency. According to Musk, Tesla has already sold its position in Bitcoin.
On top of that, Chinese officials also added pressure to cryptocurrencies. It appears China will be cracking down on financial service companies that are tied to cryptocurrencies.
This could make it difficult for Chinese citizens to legally trade cryptocurrencies or use these currencies for transactions.
The bad news is certainly weighing on the overall crypto market. But let's keep this move in the proper perspective.
Cryptocurrencies have been notoriously volatile, so it's not unusual to see a 20% or 30% drop in value for many of these coins.
If you're an avid believer in the utility of cryptocurrencies, this pullback may give you a great chance to buy at a discount.
But please make sure you're careful with how much you invest in this area.
Cryptocurrencies are speculative plays at best right now. And while there is potential for large profits, there is also plenty of risks.
I would only invest a small portion of your overall wealth into this speculative area. And please understand that these plays could continue to trade lower even after this turbulent week.
Taking a Balanced Approach
We spent some time this week talking about "the market" and the different experiences investors have depending on what they're invested in.
Here's a quick response from one of our most active Rich Retirement Letter members...
"Hi Zach, I enjoy reading most of your stuff but the last article about equal weighted investing was one the best I have read !! Keep up the good work and advice. Larry Z."
Thanks for the kind words, Larry. And I always enjoy hearing from you!
It really is amazing how much attention people pay to "the market" when their investments typically aren't all that closely tied to the performance of a particular index.
As we work our way through this economic recovery, I'm excited about the shifts that we're seeing in different groups of stocks. These shifts give us some great opportunities to profit from our balanced approach.
Make sure you stay with us here at Rich Retirement Letter as we track the winners and losers (and help you keep more invested on the winning side of the ledger.)
Will Higher Interest Rates Kill the Housing Market?
As the threat of inflation rises, we're starting to see market interest rates move higher. Naturally, higher interest rates will lead to higher mortgage payments for new home buyers.
David brings up an important question...
"How will a rise in interest rates affect the housing market? Could we see another crash like 2008?"
Low interest rates have indeed been a significant part of the bull case driving home prices higher. With interest rates so low, homes could sell at higher prices, while still being affordable on a monthly basis.
As rates move higher, this affordability will come under a bit more pressure. Still, the structural imbalance between supply and demand will continue.
There simply aren't enough homes for sale to match the number of new households that are now in the prime time of life to purchase a home.
As long as there's strong demand and not enough supply, we can expect to see home prices hold their value.
It may be that prices don't rise quite as quickly as they have in the past. But I still expect residential real estate to be a strong area of the market and a good place to be invested in.
That's all for today.
But please remember to send in your requests for next week's lightning round! You can drop me an email at RichRetirementFeedback@StPaulResearch.com or reply to my Twitter post with the stock that you're interested in hearing about.
I hope you have a wonderful weekend!
Here's to living a Rich Retirement,
Zach Scheidt
Editor, Rich Retirement Letter
RichRetirementFeedback@StPaulResearch.com
Next article
[VIDEO] 8 Plays to Profit From This Week's Market Action
Posted May 24, 2021
By Zach Scheidt
I'm trying something new this week — and I'd love to hear if you like it or not! I recorded a video over the weekend sharing some of the best market...
Buy Alert: These Stocks Did NOT Sell Off [CHARTS]
Posted September 21, 2021
By Zach Scheidt
Today, we look at three stocks that didn't sell off even with the broad market weakness. This stability helps us see which stocks have the most strength today — and which stocks are most likely to move higher in the weeks ahead.
Time Out!! Market "Bench Players" Have Been Waiting for This
Posted September 20, 2021
By Zach Scheidt
If you're worried about this market selloff, you might be logged on to your brokerage account with your finger over the sell button. But before you make any final decisions, let's take a quick look at what's actually going on behind the scenes...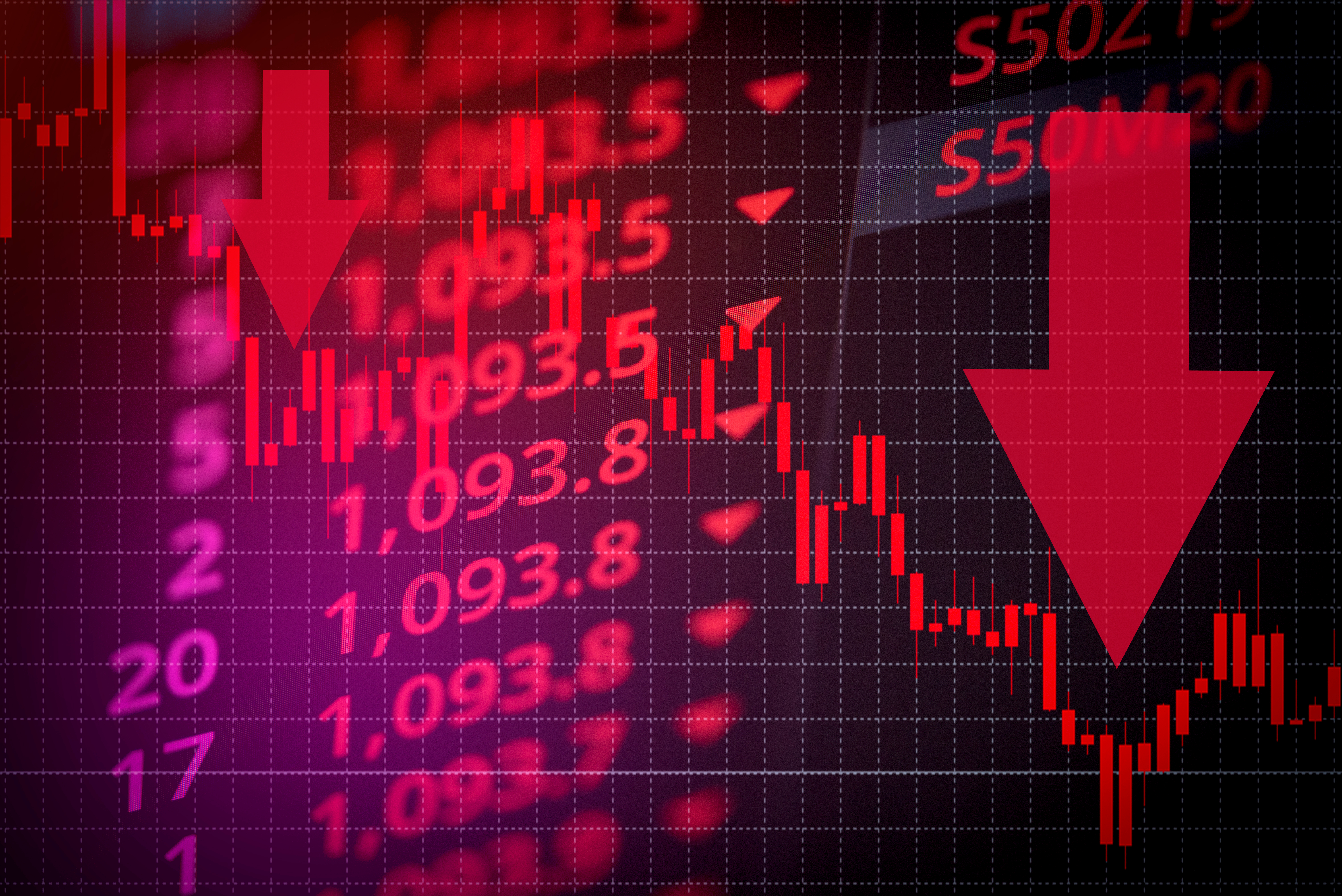 Worried About a Market Crash?
Posted September 17, 2021
By Dave Gonigam
If you've been paying attention to financial news outlets lately, I'm sure you've seen the headlines about a looming market crash. So, should you start taking these warnings seriously?
3 Investing (and Life) Lessons from Jameis Winston
Posted September 16, 2021
By Zach Scheidt
Here are three lessons from Jameis Winston's epic game that can help you build a Rich Retirement.
BUY ALERT: The Soaring Shipping Stock that You've Never Heard Of…
Posted September 15, 2021
By Jonathan Rodriguez
Today, J-Rod shows you how a tiny Greek shipping stock could hand you a 57% gain.
Let's meet up this weekend!
Posted September 14, 2021
By Zach Scheidt
Inflation has cause prices to move higher, which may be taking a toll on your budget. But here's one area of the market that's helping investors recoup money lost to inflation.