Posted September 09, 2022
By Zach Scheidt
Most People Missed This (Don't Let That Be You!)
One of the toughest parts of my role here at Rich Retirement Letter is bringing you bad news.
I'm an optimistic person at heart. And I believe there are many great ways for you to grow and protect your wealth — even in this challenging market.
But even with my positive perspective, it's important that you understand the risks in play...
In the economy, in the stock market, in Washington, and most importantly for your retirement.
So today, we're going to take a closer look at a warning sign that most investors have overlooked. 
And I'll explain what it means for your investments this fall.
The Job Market Points to Weakness
When the August payroll report came out last week, investors were happy with the news. Heck, I even called it a "Goldilocks report" because it wasn't too hot or too cold.
(By the way, if you'd like to follow my day-to-day thoughts on the market and your investments, check out my LinkedIn profile and my Twitter.)
In August, the U.S. economy added 315,000 new jobs. More importantly, a large number of workers re-entered the job market helping to provide companies with much needed labor.
This is important because if more people are willing to work, wage inflation will likely decline. 
Companies won't have to give employees huge raises to keep them on board and they won't have to offer signing bonuses and huge salaries just to fill positions.
That's exactly what the Fed wants to see!
Other reports that I'm reading show a rising number of continuing jobless claims... a declining number of job openings... and hiring freezes by small companies around the country.
In other words, the job market is contracting, which is good news for inflation. But it also points to a slowing economy.
So what does Jerome Powell have to say about this new data?
The Fed Continues to Talk a Tough Game
Despite clear weakness in the labor market, Fed Chair Jerome Powell has been pounding the table on interest rate hikes.
He's been making the rounds in public speeches this week, explaining how the Fed will continue to raise rates until the job is done.
And the Fed Chair has plainly told us to expect pain as America's economic recovery grinds to a halt.
To be fair, Powell is in a terrible predicament. If the Fed doesn't raise rates quickly, it could be perceived as weak on inflation.
However, if Powell and company continue to raise rates, it will hurt our economy and continue to cause pain in the market.
The employment numbers we just talked about show that the Fed has successfully slowed down the economy. But now there's a huge risk that the Fed will go too far and drive us into a terrible slowdown.
That's why even though stocks are oversold... And despite the rebound we've seen for stocks this week...
I still think you need to play defense with your investments.
Owning stocks of companies that generate reliable profits may not be as exciting as a basket full of tech stocks. But these stable investments will help protect your capital.
When you protect your capital during tough times like this, you'll be left with a larger investment account to profit from the good times when they happen — and we will have plenty of great opportunities in the future.
So please, heed the warning from our U.S. job market and make sure you're not taking too much risk.
Next article
To Beat Inflation, Stock Up on Income Plays!
Posted September 12, 2022
By Zach Scheidt
Tomorrow's Consumer Price Index (CPI) report will be a major catalyst for the stock market. Here's the best path to grow and protect your wealth.
WARNING: This Looks a Lot Like a "Bear Market Peak"
Posted December 05, 2022
By Zach Scheidt
The last few weeks have been great for the bulls. But don't let your guard down just yet. This appears to be a "bear market peak" ahead of another leg lower for stocks.
The Chinese Are Sick of COVID. Here's What to Do…
Posted November 28, 2022
By Zach Scheidt
Chinese citizens are sick and tired of draconian lockdowns that are now more dangerous than the virus they're supposed to suppress. So what next?
Two Black Friday Stocks Investors (and Shoppers) Will Love
Posted November 25, 2022
By Zach Scheidt
The kickstart to this year's holiday shopping season will be a very interesting one both for consumers and retailers.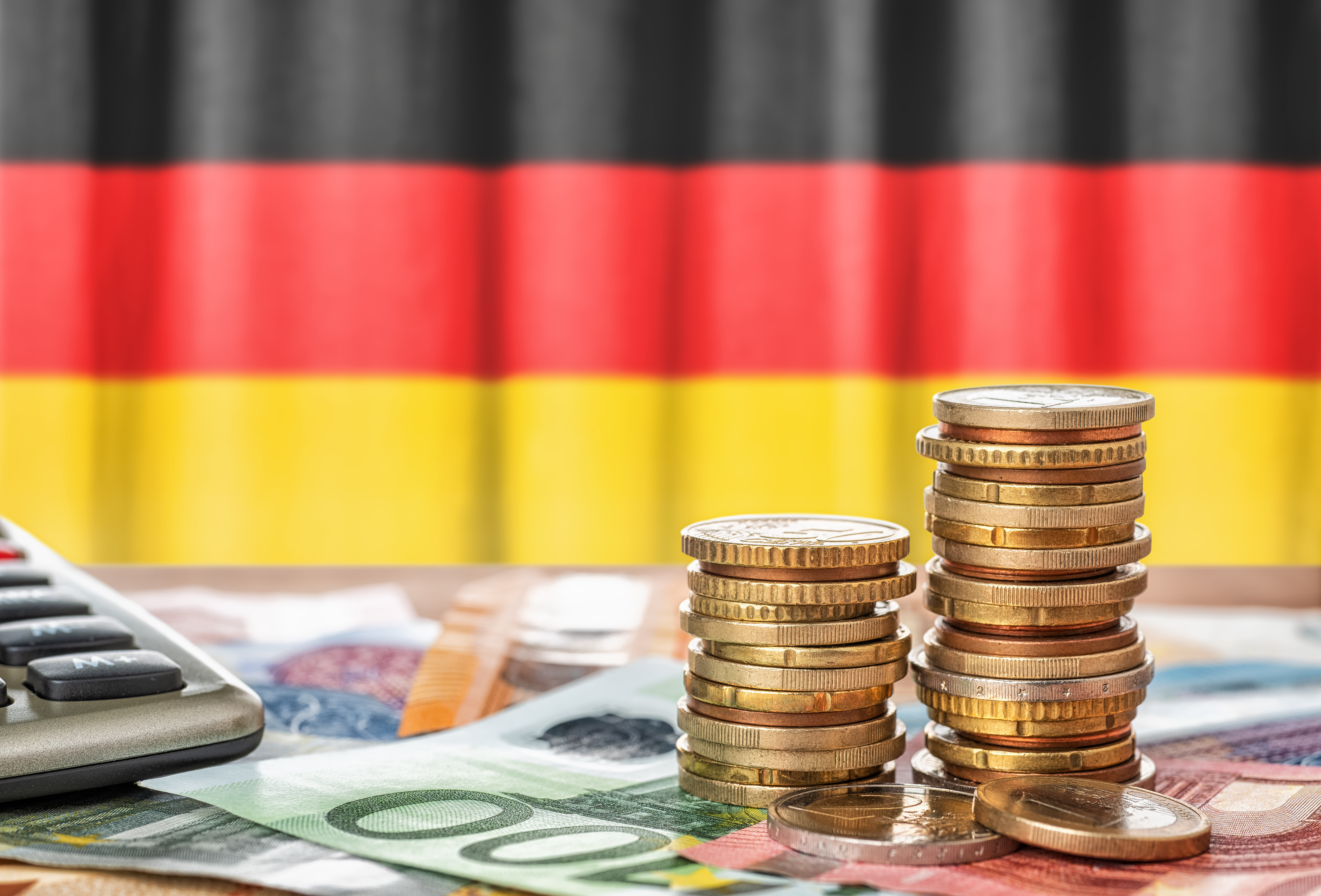 Germany Embraces "Biden Bucks"
Posted November 23, 2022
By Jim Rickards
The Biden administration is moving forward with their government-backed digital currency. If that sounds like a stretch, it's not. Take a look at what's happening just this week in Germany.
This Chart Says It's Time to Buy
Posted November 21, 2022
By Zach Scheidt
The U.S. dollar is weakening compared to other currencies. And the dollar's shift lower opens some great opportunities for investors who understand currency dynamics.
How to Book Profits WITHOUT Selling Your Stock
Posted November 18, 2022
By Zach Scheidt
Here's a strategy that helps you lock in profits from the bear market rally without having to sell the stocks you own.