Posted August 26, 2022
By Zach Scheidt
Powell Drives (Another) Nail in the Spec Tech Stock Coffin
Markets are reeling from Jerome Powell's speech in Jackson Hole, Wyoming.
Of course, today's market has plenty of volatility. So by the time this alert hits your inbox, skittish traders could be changing direction.
But one thing is certain... 
The Fed will continue to kill the prospects for speculative tech stocks.
If you're stuck holding these ticking time bombs, they could blow up in your face and destroy your retirement savings. 
So please heed today's warning and make sure you're protecting your wealth.
Meanwhile, there are two key areas of the market you should be focused on right now.
I'll hit the highlights in today's alert, and we'll be looking more carefully at these two areas in the weeks to come.
Why Interest Rates Matter
Speculative technology stocks are extremely vulnerable when it comes to interest rates. Here's why…
Most of these companies don't turn a profit right now. And if they do, the profits are very small compared to what's expected in the future.
Big institutional investors have to figure out what these stocks are worth today — based on what the companies will earn in the future.
When I was studying to get all of my professional investor credentials, I had to learn many variations of the discounted cash flow ( DCF) valuation metric.
I won't bore you with the details. But I will tell you that most big money managers use this formula when figuring out whether to buy or sell a stock.
The formula estimates expected cash flow (or profits) in future quarters. And then it calculates what those profits should be worth today.
A big part of the calculations centers on an important question: "What are my alternatives?"
In other words, what kind of profit could I generate if I didn't invest in this tech stock and invested in something more secure like a Treasury bond?
Treasury bonds pay a higher return when interest rates go up because of the higher rate or yield.
So if Treasury bonds pay these managers bigger profits, the hurdle to making speculative tech stocks pay off becomes much higher.
In other words, big investors have to pay less for these tech stocks. Because when interest rates rise, they could get a better deal on bonds.
Powell Sinks the ARKK (Again)
This morning, Fed Chair Jerome Powell gave a brief speech in Jackson Hole, Wyoming.
The market has been looking forward to this speech for weeks hoping that Powell would give some indication that the Fed will back off its interest rate hike campaign.
But Powell did no such thing.
In fact, he made it exceptionally clear that the Fed will continue to raise rates, pressure the U.S. economy, and drive down demand until inflation is under control.
That's not what investors in speculative tech stocks wanted to hear.
As I write this alert, the ARK Innovation Fund (ARKK) — a barometer for speculative tech stocks — is down more than 5% on the day.
This is on top of losing well over 70% of its value since peaking in early 2021.
No, the bear market for speculative tech stocks is not over. And there could be a lot more paid for investors as the Fed continues to push rates higher.
Don't get caught buying the dip in these stocks — at least not yet. Instead, consider investing in two of the best areas of the market right now.
Protect Your Wealth With Energy and Defense
There are two areas of the market that still look very attractive even with interest rates moving higher.
Energy stocks are benefiting from higher oil prices, uncertainty surrounding the Russian oil embargo, and OPEC threats to lower production.
This is an area we've been watching closely here at Rich Retirement Letter. And hopefully, you've been locking in some great profits along the way!
Oil and natural gas stocks still look very attractive compared to profit expectations and compared to oil prices. 
There's plenty of room for these investments to trade higher. And many pay excellent dividends too.
Similarly, defense stocks have held up well thanks to rising tensions around the world. The U.S. continues to supply Ukraine with military equipment and ammunition.
Meanwhile, political tension between Taiwan and China is heating up. There's a very real possibility that this tension will expand into military conflict.
And even if it doesn't, the U.S. has promised to support Taiwan. And that means supplying the country with weapons and ammunition to protect itself.
Connecting the dots, the U.S. government is likely to keep spending money on missiles, tanks, airplanes, drones, intelligence equipment, and much much more.
That means we can expect higher profits — and higher stock prices — for many of the companies in the defense sector.
I'm doing a lot of research on individual defense companies these days. And I'm sure you'll be hearing more about these plays soon.
But in the meantime, consider adding shares of the iShares US Aerospace & Defense ETF (ITA) to your retirement portfolio.
I expect you to lock in some healthy profits from this play.
Next article
Biden's Most Enduring Legacy?
Posted August 31, 2022
By Jim Rickards
Central bank digital currencies are coming fast, and you need to be prepared for them because they'll mark a major victory in the war against cash — and against your personal privacy.
WARNING: This Looks a Lot Like a "Bear Market Peak"
Posted December 05, 2022
By Zach Scheidt
The last few weeks have been great for the bulls. But don't let your guard down just yet. This appears to be a "bear market peak" ahead of another leg lower for stocks.
The Chinese Are Sick of COVID. Here's What to Do…
Posted November 28, 2022
By Zach Scheidt
Chinese citizens are sick and tired of draconian lockdowns that are now more dangerous than the virus they're supposed to suppress. So what next?
Two Black Friday Stocks Investors (and Shoppers) Will Love
Posted November 25, 2022
By Zach Scheidt
The kickstart to this year's holiday shopping season will be a very interesting one both for consumers and retailers.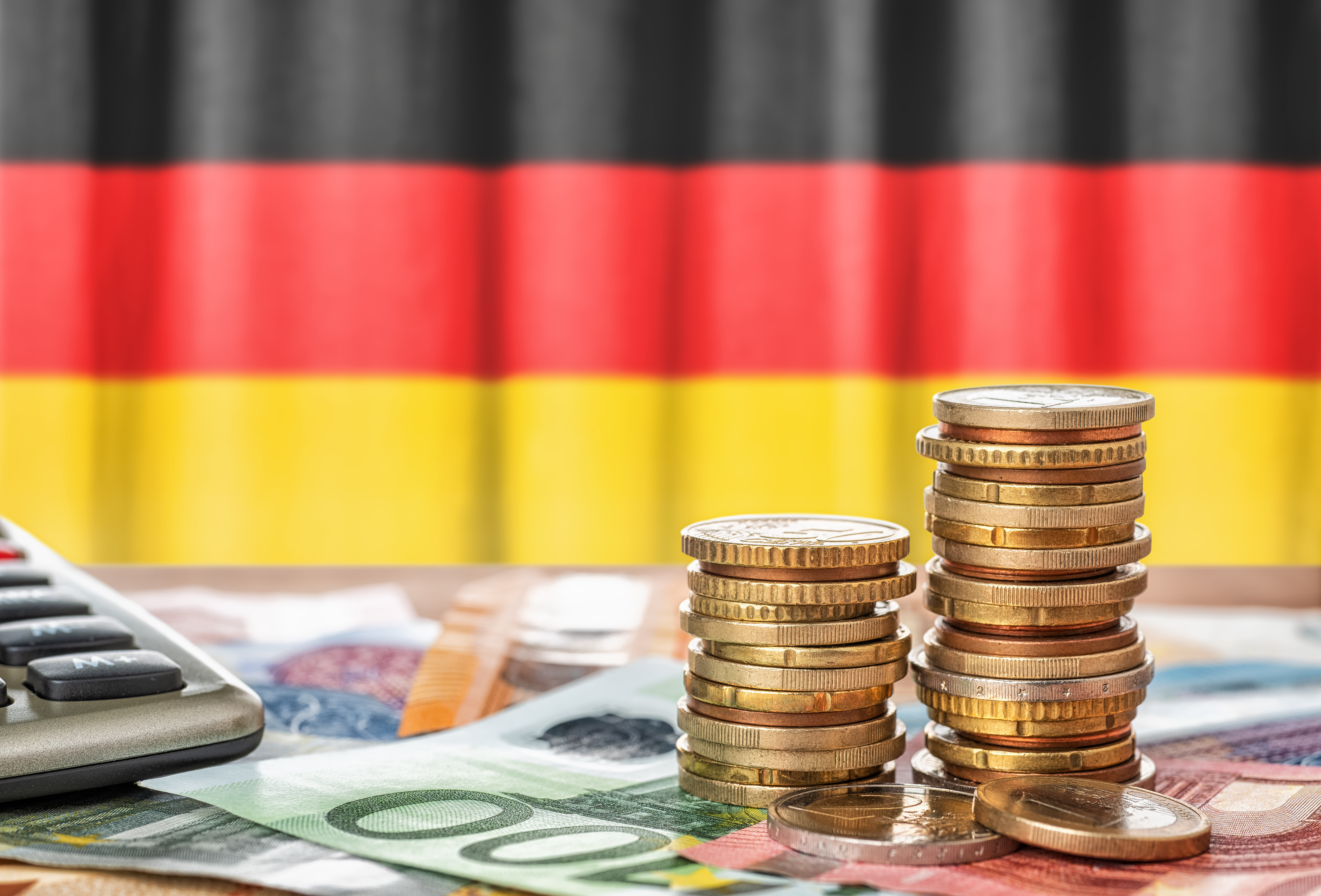 Germany Embraces "Biden Bucks"
Posted November 23, 2022
By Jim Rickards
The Biden administration is moving forward with their government-backed digital currency. If that sounds like a stretch, it's not. Take a look at what's happening just this week in Germany.
This Chart Says It's Time to Buy
Posted November 21, 2022
By Zach Scheidt
The U.S. dollar is weakening compared to other currencies. And the dollar's shift lower opens some great opportunities for investors who understand currency dynamics.
How to Book Profits WITHOUT Selling Your Stock
Posted November 18, 2022
By Zach Scheidt
Here's a strategy that helps you lock in profits from the bear market rally without having to sell the stocks you own.