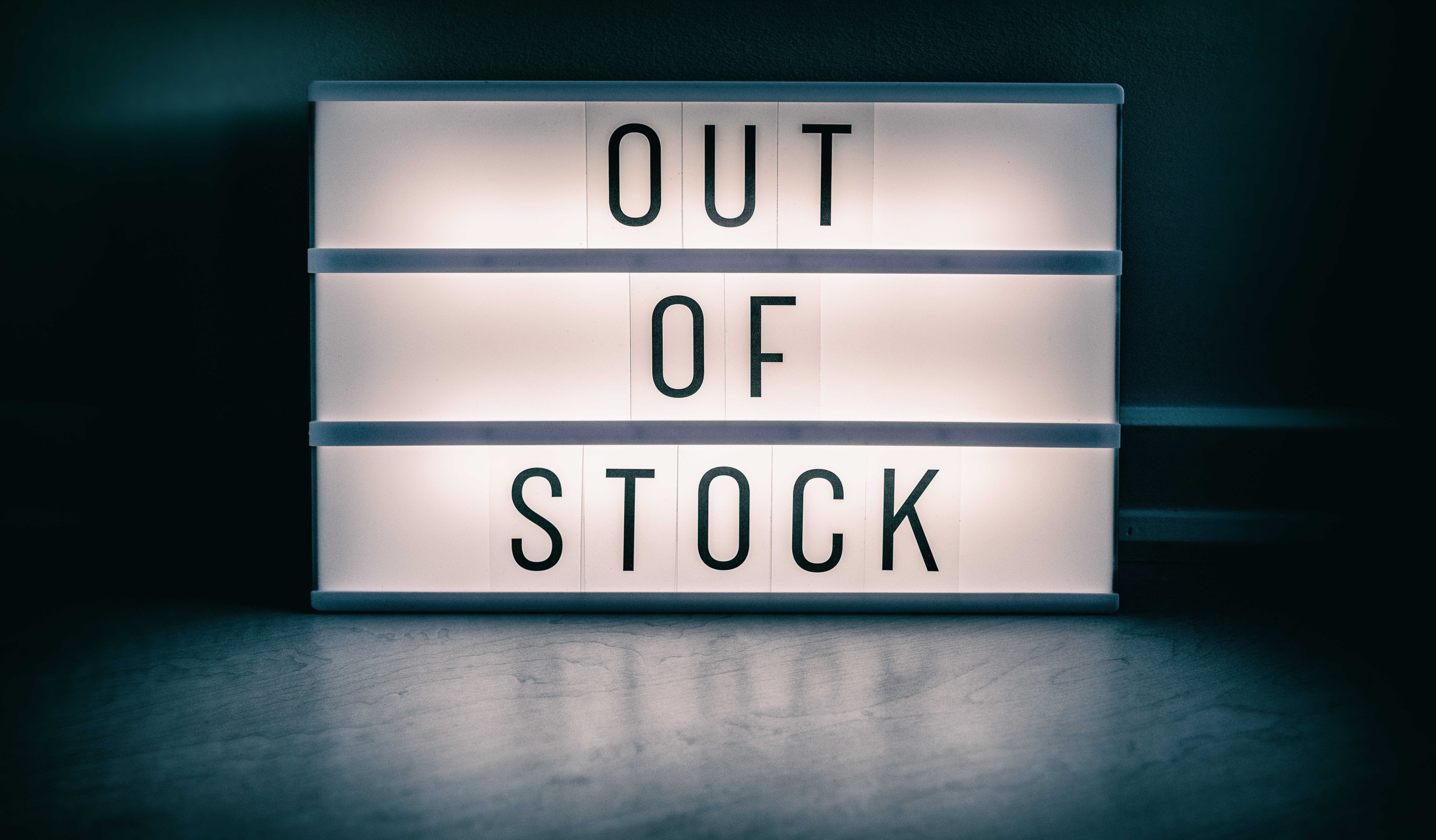 Posted October 14, 2021
By Zach Scheidt
The "Everything Shortage" Is About to Get Much Worse...
I had to laugh at a holiday cartoon I saw this morning.
It depicted a kid sitting on Santa's lap asking for an X-box, new shoes, an action figure and new clothes.
Santa kept replying that there's a chip shortage, a factory slowdown, no raw materials and supply chain bottlenecks.
Finally, the exasperated kid says, "I should have just been naughty this year."
To which Santa replies... "We're out of coal too!"
We can chuckle at the irony. But the "everything shortage" spreading across the globe is no laughing matter.
Today, let's talk about how this affects your retirement, and how to protect yourself before it's too late!
The "Everything Shortage" Accelerates
This morning as I was going through my daily research process, the term "shortage" kept coming up.
It's not totally surprising...
Thanks to the global supply chain bottlenecks, the tight job market and strong demand from a reopening economy, there are a lot of important things in short supply.
We've been talking about those issues here at Rich Retirement Letter.
Hopefully, you've already been making investments to help protect and grow your retirement wealth through this period.
But even though this "everything shortage" is a theme we've been covering, I was still taken aback by the number of ways this shortage is affecting our economy.
For example:
Shortages of natural gas and coal are making it difficult to generate power.
This is leading to high demand for polysilicon used for solar power panels.
That demand has caused a (you guessed it) shortage in polysilicon.
With a shortage of electric power, it's more difficult to manufacture steel.
And don't even think about aluminum — you wouldn't believe how much power it takes to manufacture a single tone of the lightweight metal.
Connect the dots, follow them along to their natural conclusion and it starts to get disturbing.
Without steel and aluminum, how will we manufacture cars, planes and appliances?
And how will we make more electricity available if a new wave of electric vehicles is set to roll out?
It doesn't take much imagination to see how this everything shortage could become a much bigger problem. And that problem is especially challenging for retirees and for those of you getting close to retirement.
As the "everything shortage" drives prices higher, it's going to be more difficult to afford what you really need (not to mention what you want) on a fixed budget.
Fortunately, you can get ahead of the game and avoid many of the problems that this shortage is going to cause. But you have to act right away before it's too late!
In the meantime, here's to living a Rich Retirement!
Zach Scheidt
Editor, Rich Retirement Letter
RichRetirementFeedback@StPaulResearch.com
Next article
This Is YOUR Alert... Responding to Your Rich Retirement Feedback
Posted October 15, 2021
By Zach Scheidt
In this week's mailbag alert, we look at reader questions about capitalism, government assistance and more!
Wrapping Up a Volatile Week
Posted December 03, 2021
By Zach Scheidt
Let's rip open the mailbag and see what's on our readers' minds as we wrap up a volatile week on Wall Street.
How to Handle the Market Plunge
Posted December 02, 2021
By Zach Scheidt
Let's spend some time today thinking through the best way to respond to the recent volatility in the stock market.
Ethereum is the Market's True Safe Haven from COVID
Posted December 01, 2021
By Jonathan Rodriguez
Here's why Ethereum is actually the true coronavirus safe haven for your portfolio.
The Black Friday Selloff Couldn't Have Come at a Better Time!
Posted November 29, 2021
By Zach Scheidt
A new window of opportunity just opened up that could help you double your income using one of my favorite trading strategies.
Bitcoin Alert! Why This Is a "Make or Break" Week for the Crypto
Posted November 24, 2021
By Jonathan Rodriguez
This is bitcoin's most important week of the year. Here's why it's such a big deal — and where it will go from here.
What I Learned From My Rookie Crypto Transaction
Posted November 23, 2021
By Zach Scheidt
Here's everything you need to know about Bitcoin and how to start trading it.