Posted April 11, 2022
By Zach Scheidt
The "Make-or-Break" Word You Need to Listen for
Welcome to a season unlike any other. And no, I'm not talking about the Masters Tournament or the return of golf season.
This week marks the beginning of earnings season!
It's an especially important one because of the transition our economy is going through right now.
If you're invested in any publicly-traded company, there's one word that you need to listen for on upcoming earnings calls. 
And depending on how that word gets used, your investment could rocket higher — or plummet to new 52-week lows.
Today, I'll tell you what word you need to listen for and share a few stocks that I think will be using it correctly this earnings season!
The Biggest Word for Investors This Earnings Season
If you haven't guessed yet, the word we'll be listening for this earnings season is "inflation."
Of course, we know that many individuals are worried about inflation right now. 
Even though wages are rising sharply for many workers across America, it's been very difficult for those earnings to keep up with the rising costs of everything we buy.
Inflation is also affecting companies across just about every different sector.
Restaurants are paying more for food and workers to serve their customers… Airlines and trucking companies are struggling with higher fuel costs… Retailers are facing higher merchandise costs… And even tech companies have to pay out the nose for skilled developers and coders.
There's no question that inflation is affecting just about every corner of our economy.
But there is the question of which companies are affected negatively by inflation and which ones can benefit from it.
So as earnings season kicks off this week, investors will be listening carefully to the comments each management team makes about inflation.
Phrases like "we have the pricing power to offset higher costs" will let investors breathe a sigh of relief. That's corporate-speak for "we can charge our customers more and still make big profits."
On the other hand, you may hear phrases like "margins are contracting as cost pressures mount."
In this case, the margins that management teams are referring to are profit margins. And if costs are rising fast and companies aren't able to raise prices for the things they sell, those profit margins will decline.
Over the next few weeks, my team and I will be pouring over hundreds of key earnings reports. And we'll pass the best information on to you so you can make good decisions with your investments.
As we head toward the beginning of earnings season, there are three areas I think you're going to see the most opportunity for this quarter.
3 Areas That Benefit From Inflation
Having a balanced approach to your investments is the best way to grow your wealth over a long period. But that doesn't mean simply buying an index fund and forgetting about it. 
Even balanced investors can benefit by owning more shares of stocks that are in favor right now. And in today's market, companies that profit from inflation are those you want to have big positions in.
To make inflation work for you, the first place I'd start is with financial stocks. 
That's because when inflation picks up, interest rates typically rise as well. Higher interest rates help big banks generate more profit!
Lately, many financial stocks have pulled back because investors are worried about fewer fees from Wall Street's investment banking machine. 
But the core business of lending money to businesses and individuals is becoming much more profitable as interest rates rise.
As banks kick off earnings this week, I expect investors to turn the corner and start buying the big banks. So you may want to pick up a few shares ahead of the earnings reports.
Two names that may rebound the most are Wells Fargo (WFC) and Bank of America (BAC). Both are trading at very attractive levels and have plenty of room to grow in this inflationary environment.
The second group of stocks to benefit from inflation are precious metal miners. 
Many of these mining companies own vast amounts of underground gold and silver resources.
As inflation pushes the price of gold and silver higher, the value of these underground resources naturally rises. 
So if you own shares of these mining companies, your investment becomes worth more as prices rise.
You can buy shares of the Van Eck Gold Miner ETF (GDX) to tap into a broad basket of gold mining companies. 
Or you may want to invest in individual gold miner stocks like Barrick Gold (GOLD) or Wheaton Precious Metals (WPM).
Just remember that the breakout for gold prices has been more than 10 years in the making. And it could have a long way to run before this new bull market is finished.
Finally, if you want to beat inflation with your investments, make sure you own some raw materials stocks. 
These are the companies that provide the "stuff" we need to keep our economy going.
Since the overall economy is still growing, demand for raw materials like steel, copper and other industrial metals is still very high. 
I'd suggest focusing on copper companies Rio Tinto (RIO) and Southern Copper Corp. (SCCO).
And remember, every time another company mentions inflation, it's likely to drive more investors to consider a copper play for their portfolios.
So make sure you invest before this round of earnings reports starts kicking off another surge for inflation plays.
I'll be keeping a close eye on the most important earnings announcements starting this week. And of course, I'll pass the actionable information along to you every step of the way.
Despite the turbulence and challenges in today's market, I'm very excited about the new opportunities that are popping up!
Here's to living a Rich Retirement,
Zach Scheidt
Editor, Rich Retirement Letter
RichRetirementFeedback@StPaulResearch.com
Next article
This Isn't a Good Look for the Market
Posted April 12, 2022
By Zach Scheidt
Have you thought about what you'll do if we get a full-fledged breakdown in the market… one that sends stocks below the levels hit a month ago before the market started rebounding?
WARNING: This Looks a Lot Like a "Bear Market Peak"
Posted December 05, 2022
By Zach Scheidt
The last few weeks have been great for the bulls. But don't let your guard down just yet. This appears to be a "bear market peak" ahead of another leg lower for stocks.
The Chinese Are Sick of COVID. Here's What to Do…
Posted November 28, 2022
By Zach Scheidt
Chinese citizens are sick and tired of draconian lockdowns that are now more dangerous than the virus they're supposed to suppress. So what next?
Two Black Friday Stocks Investors (and Shoppers) Will Love
Posted November 25, 2022
By Zach Scheidt
The kickstart to this year's holiday shopping season will be a very interesting one both for consumers and retailers.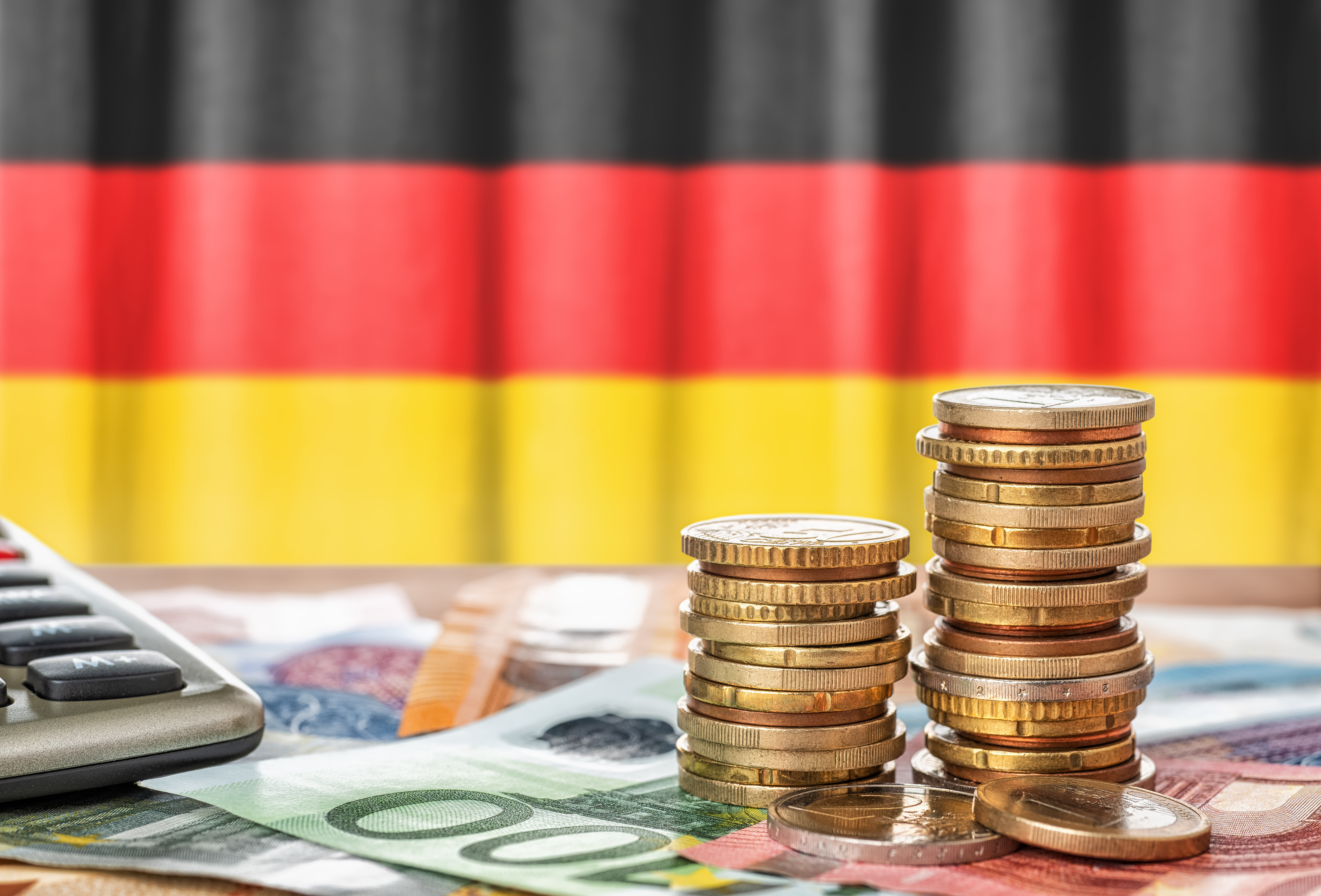 Germany Embraces "Biden Bucks"
Posted November 23, 2022
By Jim Rickards
The Biden administration is moving forward with their government-backed digital currency. If that sounds like a stretch, it's not. Take a look at what's happening just this week in Germany.
This Chart Says It's Time to Buy
Posted November 21, 2022
By Zach Scheidt
The U.S. dollar is weakening compared to other currencies. And the dollar's shift lower opens some great opportunities for investors who understand currency dynamics.
How to Book Profits WITHOUT Selling Your Stock
Posted November 18, 2022
By Zach Scheidt
Here's a strategy that helps you lock in profits from the bear market rally without having to sell the stocks you own.