Posted August 03, 2022
By Jim Rickards
The Market's Living in Denial
Here's what I wrote to my readers in a special report on July 26, one day before the Federal Reserve's rate policy committee met to decide what to do about interest rates:
"The Fed will increase the fed funds target rate (also called the policy rate) by 0.75%.
Stock markets may actually rally a bit right after 2:00 p.m.…
With the 'all clear' signal given, markets may continue their recent upward trend on Wednesday and even gain a bit more than expected based on momentum.
And right now, the reality is for a bad recession made worse by aggressive Fed tightening."
Here's what actually happened after I made that forecast:
At 2:00 p.m. ET on Wednesday, July 27, the Fed announced that they were increasing the fed funds target rate by 0.75%. Stock markets rallied after the announcement; the Dow was up 1.37% on the day, the S&P 500 was up 2.62% and the Nasdaq Composite was up 4.06%.
At 8:30 a.m. ET the following day, the Commerce Department released second-quarter GDP figures. Growth was down 0.9%. When combined with first-quarter growth of negative 1.6%, this means the U.S. is officially in a recession using the standard definition of two consecutive quarters of declining GDP.
My forecast told readers to look for rate hikes, a stock market rally and news of a recession. We got all three. That is definitely a good batting average for forecasting, but it's awful news for everyone else.
In this special after-action report on the Fed meeting, I explain why.
Calling the rate hike was the easiest one. The Fed always tells you what they're going to do; they are determined to avoid surprises to the markets. You just have to know where to look for the clues (they're in speeches, testimony and press leaks).
Calling the stock market rally was more challenging. My readers know that my medium-term forecast is for major stock market declines based on Fed rate hike actions and other Fed policies, including reducing the money supply by $80 billion per month, about $1 trillion per year.
That's still my forecast.
But Fed announcement days are peculiar and often turn out different from the trend. The reason is that hedge funds, investment banks and high-frequency traders all want to react within nanoseconds of the Fed's announcement. To do this they use robots and algorithms.
The algorithms use artificial intelligence and natural language processing to read the Fed's press release instantaneously. Buy or sell orders are entered just as quickly. In order to write these algorithms, you need programs, and in order for developers to write programs, you need models. That's where the analytic system breaks down.
A model is nothing more than a narrative put in mathematical form. Developers do the rest and then the robots take over from there. But the narrative is completely wrong.
The prevailing narrative goes like this: The Fed was raising rates aggressively to beat inflation. Still, signs of recession are everywhere. If a recession hits, inflation will cool off on its own. This means the Fed won't have to raise as much in the future and may even "pivot" to rate cuts by early next year.
If there is a recession it will be mild. The combination of less inflation, fewer rate cuts and a mild recession is bullish for stocks generally and especially bullish for tech stocks. So the robots said: BUY STOCKS! That's what happened. It also explains why the Nasdaq did better than the Dow and S&P because Nasdaq is tech heavy.
There was a lot in the Fed's announcement and Jay Powell's press conference that supported the narrative. In particular, Powell dropped hints that the fed funds target rate would be 3.50% by year-end. Right now, that rate is 2.25% after last week's announcement. The Fed has three rate-setting meetings for the rest of this year (September, November and December).
If the Fed plans to raise rates another 1.25% over three meetings, that suggests two 0.50% rate hikes and one hike of 0.25%. That is significantly less than the 0.75% rate hikes at the last two meetings. That was the signal of lower rate hikes (and by implication, lower inflation) that the robots were waiting for.
They pounced, and stocks spiked. In effect, the robots and the markets were looking through a recession that had barely started. The robots decided that it was all good.
The problem is the narrative is full of holes. Once serious analysts assess what the robots (and their developers) have done, they'll see the following:
If inflation does slow down, it won't be for good reasons. It won't be the narrative's "soft landing." It will be because the recession is deeper and longer than expected. If that happens, rate cuts may slow down but stocks will get crushed because of demand destruction, lower sales, lower earnings, layoffs, rising unemployment and business failures.
Low inflation is not a free lunch. It means the economy has fallen out of bed.
Who says inflation is going away? Demand-pull inflation driven by consumers does fade in a recession. But cost-push inflation coming from the supply side (energy, food, transportation, supply chain shortages) is less sensitive to monetary policy and even recession.
People have to buy gas and food even if they can't afford anything else once they pay for essentials. We may have the worst of both worlds — inflation and recession. Again, that will crush stocks with the possible exception of Big Oil.
Inflation and recession are global phenomena. They are not limited to the U.S. China is verging on recession because of its absurd zero-COVID policies, real estate collapse and slow growth among trading partners. German industry may freeze in the dark this winter because Russia is shutting off natural gas supplies and reserves are dwindling.
Meanwhile, the U.S. is slowing materially even before the Fed is done tightening. The war in Ukraine and global supply chain dysfunction are far from over.
We may be looking at even worse outcomes than the list above. We're seeing signals of a possible global liquidity crisis that could be worse than 1998 and 2008.
Investors should recall that the 2008 global financial crisis really started in August of 2007 when two mortgage hedge funds imploded and a major French bank suspended redemptions on a money market fund.
Still, the stock market reached a new all-time high in October 2007 after the warning signs were clear. It took another 11 months until the bankruptcy of Lehman Bros. in September 2008 for reality to sink in.
Stock markets are lousy predictors of economic crashes. The Fed is even worse. The best predictive tool available is the bond market. Right now, it's signaling a severe recession (at best) or a global financial crisis (at worst). Stocks will catch up to this reality and abandon the robotic narrative soon enough.
OK, so now that you have the details on last week's rate hike, let's put it all in perspective.
Last week's hike was the FOURTH consecutive hike. And that's a very bad sign.
It's an indication the Fed is continuing to attack inflation and cooling the economy as well as withdrawing its easy money stimulus. As a result, stocks tend to crash.
Just looking at any chart and you can see that practically every time the Fed has raised interest rates, the market has crashed.
Do you see the gravity of the situation?
It's important to keep in mind that while we may even see some "bear market rallies" like we did last week, investors must plan on seeing a broader, deeper fall in the market.
Don't be fooled by the mainstream coverage, the "buy the dips" narrative or anyone trying to call a bottom.
It's time to be cautious as this market pattern unfolds.
Next article
A Tale of Two Millionaires
Posted August 04, 2022
By Zach Scheidt
Meet Brad and Mike: two extremely successful businessmen who have taken two very different paths with their investments.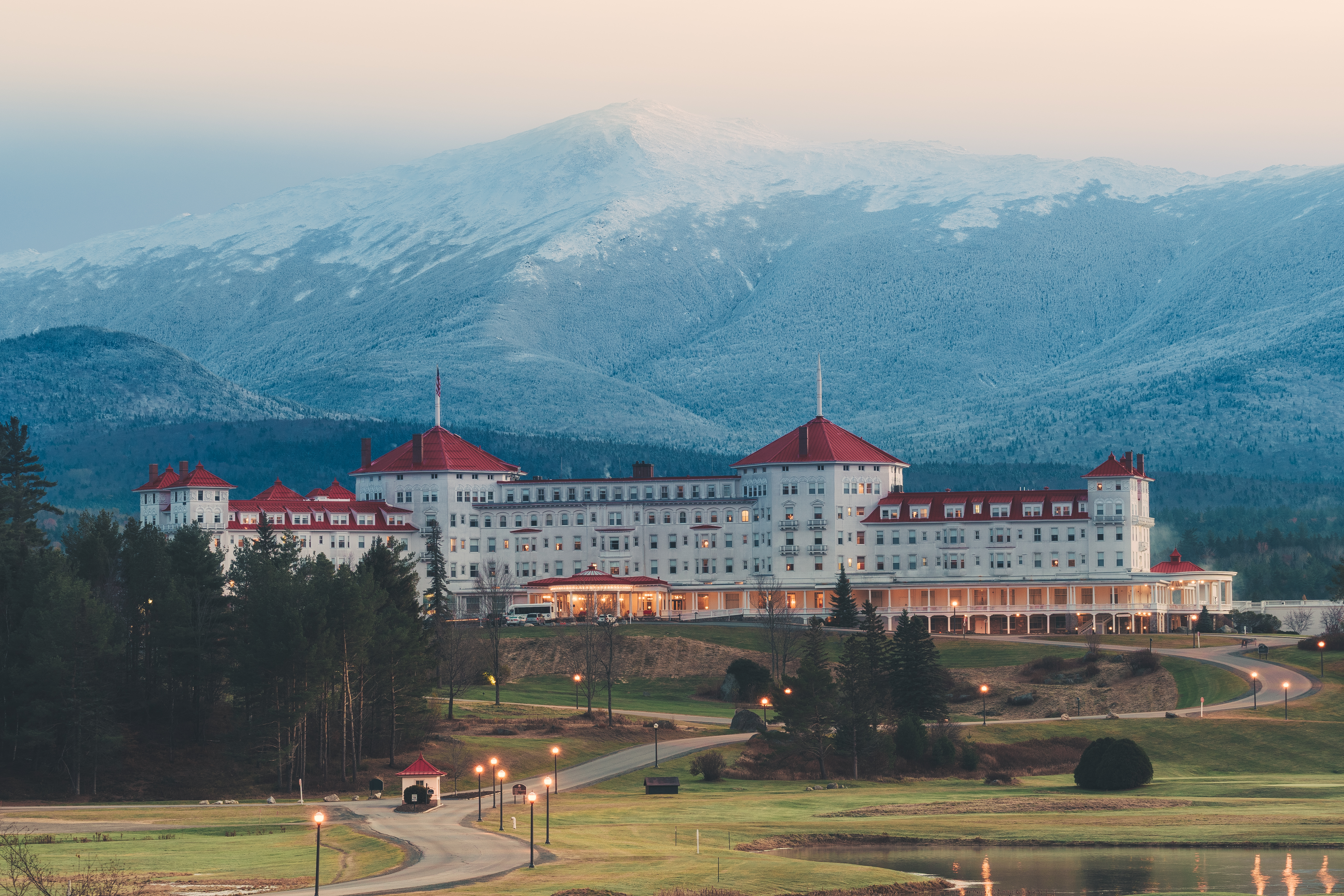 Greetings From Bretton Woods
Posted August 09, 2022
By Zach Scheidt
Here are some thoughts on what it means to be successful as we work through a dynamic market full of both risk and opportunity.
The Inflation Reduction Act Won't Reduce Inflation
Posted August 08, 2022
By Zach Scheidt
The Inflation Reduction Act does very little — if anything — to reduce inflation. In fact, there's evidence that it could increase inflation over the next year.
A New Path for Your Rich Retirement
Posted August 02, 2022
By Zach Scheidt
Looking back on the last several months, it's clear that major change is happening in the market.
This Broken Clock Is Hardly Right
Posted August 01, 2022
By Zach Scheidt
Don't get lured into a wealth-destruction trap from one of this decade's most widely followed investors.
Whipsaw Inflation: Don't Let Your Guard Down!
Posted July 29, 2022
By Zach Scheidt
If you think the volatility in the stock market has been bad, wait till you see what happens to inflation over the next few months.
STOCK WARS: Walmart vs. The North Face
Posted July 28, 2022
By Zach Scheidt
There's a battle between retailers who desperately need shoppers to spend money — especially as the economy weakens.