Posted June 10, 2021
This Giant "Comeback Trade" Could Pad Your Retirement Account for Years!
Today's alert is going to be short and sweet…
I've got a new investment opportunity that I want to make sure you're aware of.
It's tied to a developing trend in the market that could wind up handing you some huge profits.
This trend is tied to some of the most powerful forces currently building steam in our economy right now.
I'm talking about inflation, which continues to be an increasing threat to your retirement… and the booming housing market, which is nowhere close to slowing down.
As we look at this trend today, I'm going to ask you to pay attention to two things.
First, the type of investment that we're going to be looking at. This is a special class of investments that can hand you lucrative income while growing your wealth at the same time.
Second, I want to make sure you have a chance to buy this one particular stock before it trades any higher.
As I'm sure you'll see, this new recommendation has some great benefits that will pad your retirement account for years to come.
Let's jump in!
A Recovering Trend With Income and Gains
The recovery trade that I'm sharing with you today is part of the real estate investment trust (or REIT) industry.
As a group, REITs can be tremendous long-term investments for your retirement.
That's because these stocks pay lucrative dividends that are some of the most reliable payments you can receive.
But even with these reliable payments, there are times when stocks in this category are great investments and other times when they're simply good.
For the last few years, REITs have not fared quite as well as some other stocks. That's because investors have been more interested in speculative growth stocks.
But as the economy rebounds, inflation sets in and investors worry about higher interest rates, these speculative stocks have fallen out of favor.
Instead, investors are now buying stocks that have reliable profits, lucrative dividends and less risk of trading lower.
This is a situation we've covered in plenty of detail here at Rich Retirement Letter, so you're probably already aware of this situation.
REITs fit perfectly into this shift and investors are flocking back to this area of the market.
Best of all, since REITs have largely been overlooked by investors (thanks to their obsession with growth stocks), stock prices are at historically low levels.
That means you can buy shares at a discount now, and profit as these stocks trade back to more "normal" levels.
The Benefits of Investing in REITs
As a group, REITs are wonderful wealth generators.
To encourage companies to invest in American real estate, the government set up a special provision to allow REITs to operate without paying corporate taxes.
So the entire industry enjoys higher profit margins simply because none of the companies in this classification are required to pay Uncle Sam.
In return for bypassing corporate taxes, REITs are required to pay investors the majority of operating earnings through the form of dividends (technically "distributions").
As an investor (and specifically as a retired investor) both of these factors work in your favor.
Not only does a REIT keep more profits because it doesn't pay income taxes. It also pays its shareholders more income. And these income payments are literally required by law.
I'm sure you can see why these investments are very popular with retired investors.
And with home prices surging higher, REITs that invest in residential real estate are becoming some of the most popular stocks to hold right now!
A Residential REIT to Pad Your Retirement Account
The REIT I want you to consider for your retirement account today is Equity Residential (EQR).
As a residential REIT, EQR invests in apartment units in the high-demand cities of Boston, New York, Washington D.C., Seattle, San Francisco and Denver. It also has properties spread throughout the popular Southern California area.
Inflation across the country is driving rental rates higher. This helps EQR lock in more profit from every unit the company manages.
Meanwhile, that same inflation is driving the underlying value of these properties higher.
That means on top of the income paid to investors, EQR is also trading higher because the properties it owns are becoming more valuable.
That's a big part of why the stock has been surging this year as you can see in the chart below.
If you buy shares of EQR today, you'll lock in a dividend yield of more than 3%.
That's more than you can expect to receive from any savings account. And it's more than twice the 1.4% yield you'll currently receive from the broad market.
Buying shares of EQR is a great way to profit from the REIT comeback.
Of course, there are other REITs to consider as well.
But this name will get you started with some great income, a rising stock price and a reliable investment that will protect your wealth.
Here's to building your rich retirement!
Zach Scheidt
Editor, Rich Retirement Letter
RichRetirementFeedback@StPaulResearch.com
Next article
Life Is Short, Retire Early — Plus, Ripping Open the Rich Retirement Mailbag
Posted June 11, 2021
By Zach Scheidt
In today's mailbag issue, we cover what to do with extra cash... the ethics of investing in real estate investment trusts... and more!
Buy Alert: These Stocks Did NOT Sell Off [CHARTS]
Posted September 21, 2021
By Zach Scheidt
Today, we look at three stocks that didn't sell off even with the broad market weakness. This stability helps us see which stocks have the most strength today — and which stocks are most likely to move higher in the weeks ahead.
Time Out!! Market "Bench Players" Have Been Waiting for This
Posted September 20, 2021
By Zach Scheidt
If you're worried about this market selloff, you might be logged on to your brokerage account with your finger over the sell button. But before you make any final decisions, let's take a quick look at what's actually going on behind the scenes...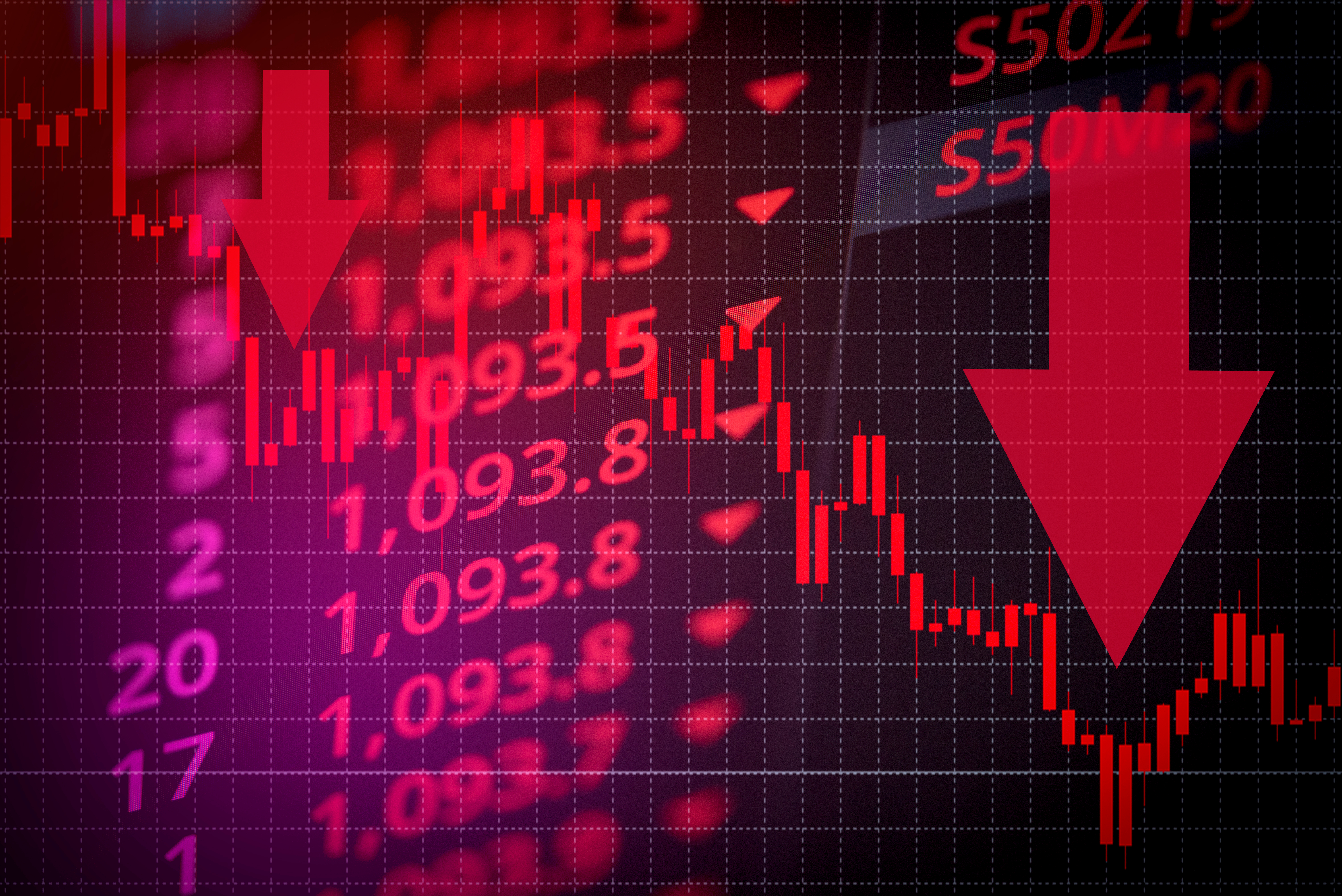 Worried About a Market Crash?
Posted September 17, 2021
By Dave Gonigam
If you've been paying attention to financial news outlets lately, I'm sure you've seen the headlines about a looming market crash. So, should you start taking these warnings seriously?
3 Investing (and Life) Lessons from Jameis Winston
Posted September 16, 2021
By Zach Scheidt
Here are three lessons from Jameis Winston's epic game that can help you build a Rich Retirement.
BUY ALERT: The Soaring Shipping Stock that You've Never Heard Of…
Posted September 15, 2021
By Jonathan Rodriguez
Today, J-Rod shows you how a tiny Greek shipping stock could hand you a 57% gain.
Let's meet up this weekend!
Posted September 14, 2021
By Zach Scheidt
Inflation has cause prices to move higher, which may be taking a toll on your budget. But here's one area of the market that's helping investors recoup money lost to inflation.