Posted May 20, 2021
By Zach Scheidt
This Hidden Bombshell Is Actually a Gift in Disguise
It's been a wild ride for investors this week.
Particularly for traders holding some of the more speculative tech stocks that we've been warning you about.
You may have noticed a particularly sharp selloff on Wednesday as these stocks started the day trading near recent lows before staging a late-day recovery.
What caused this selloff?
Traders were spooked by a hidden "bombshell" that the Fed dropped on investors...
A bombshell that will change the course of policy over the next few months — and one that will have ripple effects on both the economy and the stock market.
On one hand, this bombshell has the potential to be very damaging to certain stocks. And I'm worried that it could cause a bit of a panic in the next few weeks.
But on the other hand, this bombshell is set to unlock profits in one unique area of the economy.
And this area looks like the perfect spot for you to park a large portion of your retirement investments to wait out the storm and grow your wealth through the process.
Let's take a look at why this area will hold up much better than other investments that could be subject to a mini-panic.
The Fed's Hidden Bombshell Spooks Investors
The sharp decline for many of the speculative tech stocks we've been avoiding turned out to be a direct result of shifting perspectives at the Federal Reserve.
The Fed, led by Chairman Jerome Powell, is in charge of the country's monetary policy.
That means the Fed studies our domestic economy, sets short-term interest rate targets, monitors and manages risks for the U.S. banking and financial industry and even conducts bond-buying operations to influence long-term interest rates.
It's no secret that the Fed has been intentionally manipulating interest rates to keep them at uber-low levels.
This is the Fed's attempt to make capital available to individuals and businesses so that the economy can grow and we can recover from the damage caused by the coronavirus crisis.
Up to this point, Chairman Powell has communicated very adamantly that the Fed will be keeping interest rates low for a very long time.
He's been signaling to investors that they don't have to worry about higher rates for several quarters — and possibly a few years!
This supportive policy has helped fuel more of a speculative bubble in tech stocks.
The rise in these stocks ties back to the fact that these companies will likely earn big profits many years in the future.
And since interest rates are so low right now, investors have an incentive to bet more heavily on future earnings because they're not getting any kind of meaningful interest return on savings or interest-bearing accounts today.
Unfortunately for this speculative area of the market, the narrative from the Fed is starting to change.
Yesterday, the Fed published the minutes from its most recent meeting on interest rates. And there were some surprising items buried in the report.
It seems that some members of the Federal Reserve are starting to get nervous about inflation and the economy overheating.
After all, when interest rates are too low for too long, it can lead to excessive spending, which drives prices for goods and services higher. That's exactly what we're seeing as this economy recovers from the coronavirus crisis.
With some members stating that the Fed should discuss when to adjust its policy on interest rates, it's becoming clear that the current environment won't last too much longer.
And when the Fed starts allowing long-term interest rates to rise more quickly, the shift will make it much more difficult for investors to hold these speculative tech stocks.
That's a big part of why we've been seeing these stocks trade lower.
And if investors truly start to worry about higher interest rates in the near future, we could see that selling spread to many other areas of the market.
So there's a significant amount of risk for investors — especially investors in growth stocks that are trading with extremely high valuations.
But there's also a significant amount of opportunity for investors because higher interest rates benefit one particular area of the market in a big way.
Start Loading Up on Financial Stocks
The bright side of this shift to interest rates is that banks and other financial companies are in a great position to increase their profits as rates move higher.
And these higher profits should lead to some oversized gains for investors who are holding the right positions.
Traditional banks become much more profitable when interest rates trend higher.
This is because they can lend capital to customers and charge higher rates. It gives the banks higher "net interest income," which has historically been one of the best profit generators for these financial institutions.
Over the last decade, interest rates have been historically low. And that has put a lot of pressure on these banks.
In response to the low rates, banks have had to get creative about minimizing expenses and finding new ways to generate revenue from their customers.
Many banks couldn't make the shift and were either shut down or acquired by competitors.
But the ones who did adjust to the new environment are now stronger and leaner. They're already making reliable profits by offering other services to customers.
And through advanced technology and automation, these successful banks now have lower expenses.
So as market interest rates start to rise, these banks are in an enviable position.
They've cleaned up their businesses to operate more efficiently...
They've added more ways to make money from their customers...
And now, they've got a new opportunity to grow their traditional banking business back into a major profit center!
It's a great situation for these companies — and an even better situation for us as investors.
That's because in the same way banks have been challenged by the difficult environment over the past decade, investors have been looking elsewhere for opportunities.
So today, banks are under-owned by both institutional investors and by individual retail investors.
As a group, these stocks are trading at a steep discount to the rest of the market.
And that means you can buy into one of the most attractive "up-and-coming" areas of the market at a very low price.
I don't expect these bank stocks to trade at low valuations for much longer. Already, we're seeing the stocks move higher as investors position themselves to benefit from higher rates.
There's still time to invest in this hot area of the market before the Fed starts shifting its policy and driving interest rates higher.
Make sure you're not left behind!
Here's to living a Rich Retirement,
Zach Scheidt
Editor, Rich Retirement Letter
Next article
Lightning Round On Deck!
Posted May 21, 2021
By Zach Scheidt
In this week's mailbag issue, Zach looks at the drop in cryptos… how interest rates will affect the housing market… and more!
Buy Alert: These Stocks Did NOT Sell Off [CHARTS]
Posted September 21, 2021
By Zach Scheidt
Today, we look at three stocks that didn't sell off even with the broad market weakness. This stability helps us see which stocks have the most strength today — and which stocks are most likely to move higher in the weeks ahead.
Time Out!! Market "Bench Players" Have Been Waiting for This
Posted September 20, 2021
By Zach Scheidt
If you're worried about this market selloff, you might be logged on to your brokerage account with your finger over the sell button. But before you make any final decisions, let's take a quick look at what's actually going on behind the scenes...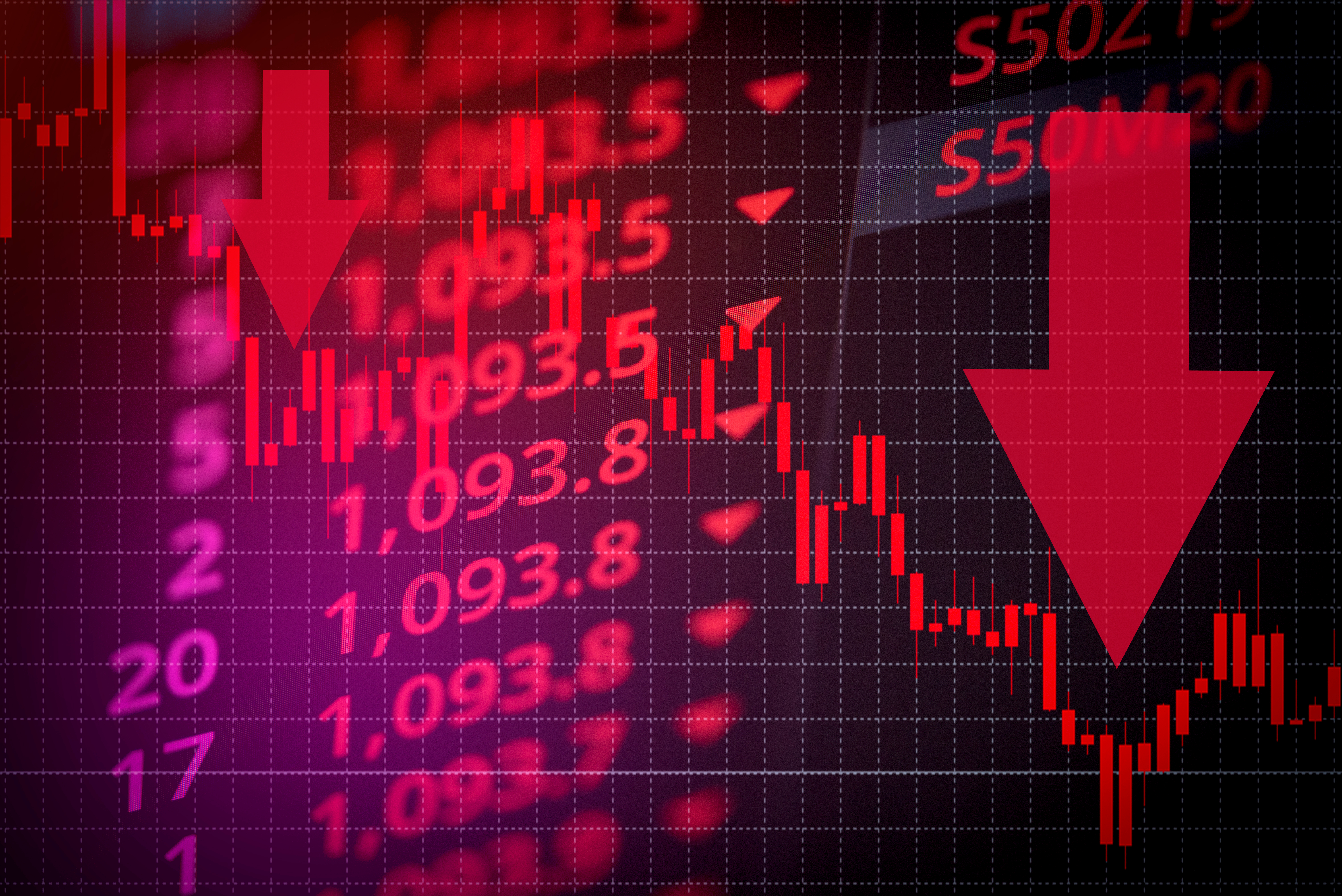 Worried About a Market Crash?
Posted September 17, 2021
By Dave Gonigam
If you've been paying attention to financial news outlets lately, I'm sure you've seen the headlines about a looming market crash. So, should you start taking these warnings seriously?
3 Investing (and Life) Lessons from Jameis Winston
Posted September 16, 2021
By Zach Scheidt
Here are three lessons from Jameis Winston's epic game that can help you build a Rich Retirement.
BUY ALERT: The Soaring Shipping Stock that You've Never Heard Of…
Posted September 15, 2021
By Jonathan Rodriguez
Today, J-Rod shows you how a tiny Greek shipping stock could hand you a 57% gain.
Let's meet up this weekend!
Posted September 14, 2021
By Zach Scheidt
Inflation has cause prices to move higher, which may be taking a toll on your budget. But here's one area of the market that's helping investors recoup money lost to inflation.