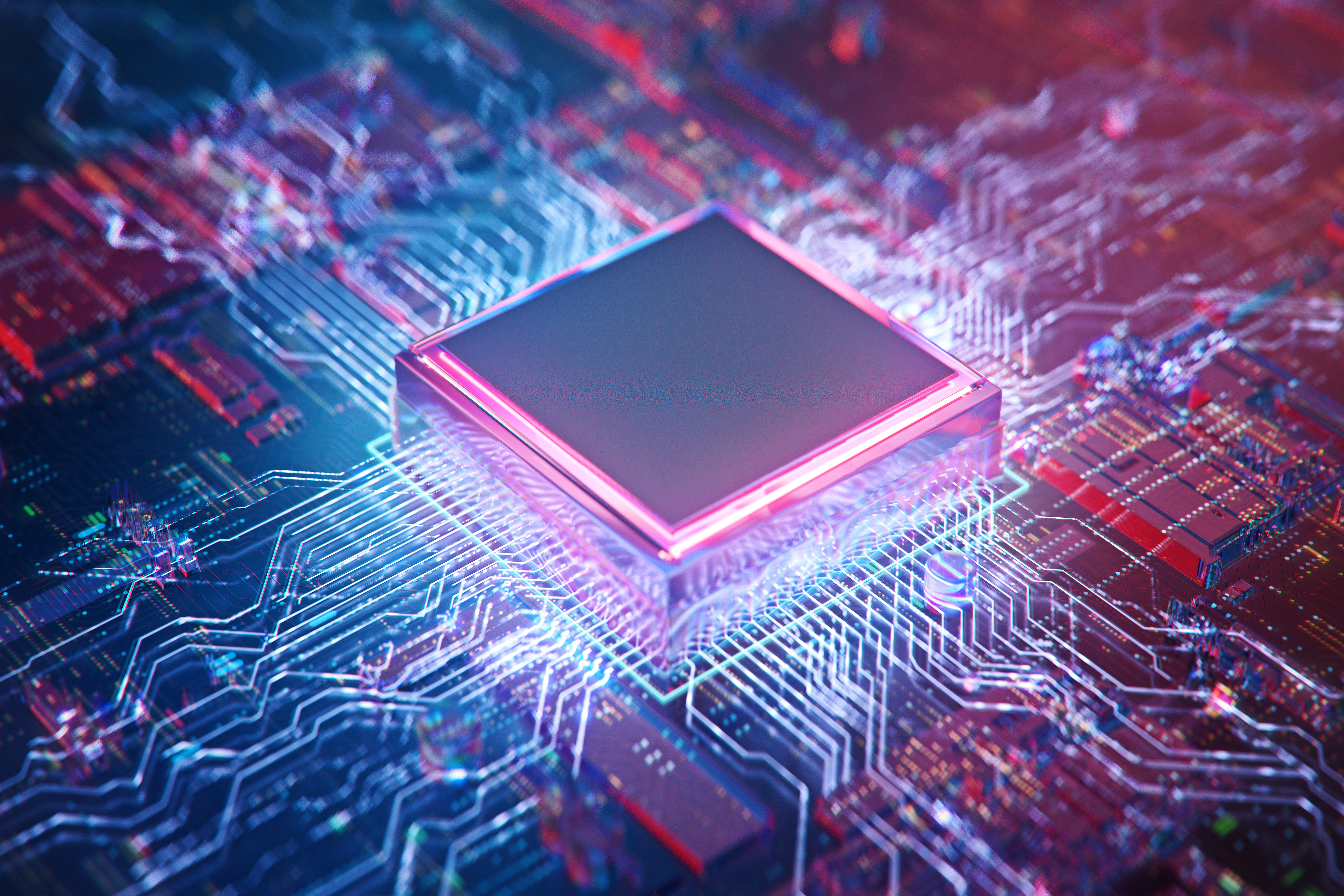 Posted September 13, 2021
By Zach Scheidt
[VIDEO] A Modified Tool and 2 Hot Stocks to Build Your Retirement Wealth
Today, I want to introduce you to a tool that has helped the most successful investors study trends in the market and pick out the best spots for making money.
But instead of using the classic version of this tool, we'll be making one key modification to bring this indicator into the 21st century...
With this indicator flashing a bright green "BUY" signal, you should consider two key stocks.
Both plays are fueled by this newly relevant indicator. And both could help you build your retirement wealth quickly in the days ahead.
I've included all the information you need to know in today's video, along with a transcript below for you to scan.
Video Transcript:
Today, I've got a modified tool that you can use to help you grow and protect your wealth in today's market.
And we'll also take a look at two hot stocks that fit with this tool and look set to surge higher into the end of the year.
When I first started my investment career as a junior hedge fund analyst, my boss and mentor spent a lot of time teaching me about "Dow Theory."
it's a concept or a tool that investors use to look at trends in the overall market and to see if these trends are likely to continue.
People who study the Dow Theory love to look at transportation stocks (or "transports") because they give us clues about how well the overall economy is doing.
Back when the theory first started, the U.S. economy was much more of an industrial country.
So when transportation stocks were hot, it typically meant that factories were humming, shoppers were buying things and the U.S. economy was hot!
Things are a bit different today...
Our economy is much more reliant on technology. Tech affects everything we do from the way we communicate with each other, to where we work —- and even our manufactured goods like cars, appliances, and homes — are all full of technology.
So transport stocks take more of a back seat in predicting how our economy is trending these days. And in their place, we've got the semiconductor (or computer chip) industry!
Big institutional investors have been watching semiconductor stocks carefully to give them advance notice of a new wave of growth for our economy.
Today, those stocks are hitting new highs. And that's a clear indication that our tech-centered economy is still expanding.
Here's a chart of the Semiconductor ETF, a basket of the biggest semiconductor stocks. You can buy shares of this fund in your brokerage account just like any ordinary stock.
We're about to look at two specific semiconductor stocks that should be highlights — giving you oversized profits from this hot area.
The thing I want you to see in this chart is the steady pattern of higher highs and higher lows... And also that SMH hit a new intraday high Friday when the rest of the market was weak.
This shows us that the semiconductor area is a very strong group relative to the market. And as the entire group makes new highs, it's a great sign for the strength of our overall economy.
Now, let's take a look at a few of the individual stocks you can play in your brokerage account…
Advanced Micro Devices (AMD) is a high-end chip company known for its Graphics Processing Units (GPUs) and also for its custom "System on a Chip" products.
AMD is in the process of buying out a rival chip stock Xilinx Inc. This is an important transaction because XLNS is the world's largest manufacturer of Field Programmable Gate Array chips or FPGA chips.
These are customizable chips and this particular technology is sort of the "latest and greatest" area of technology.
The chips are used for applications that need the most computing power and are especially popular for systems mining for cryptocurrency or engaged in blockchain technology.
Shares of AMD broke out this summer and have taken the last 5-6 weeks trading sideways.
This sets up a good base for the next leg higher — which is likely to come as the entire semiconductor industry breaks to a new high.
The second chip stock I want you to look at is Applied Materials (AMAT).
Instead of designing or manufacturing individual computer chips, AMAT provides equipment, materials, services and software to other computer chip companies. So it basically serves the broad semiconductor industry.
The company has expertise in modifying materials at the atomic level — so it can help producers who are making very tiny chips using nano-technology.
And while these tiny processors need to be made in highly specialized manufacturing conditions, AMAT helps companies build scale (and manufacture large quantities of chips) — even though each chip is incredibly intricate.
With this level of expertise, I'm sure you can see why AMAT is so important to this key industry for our economy.
The stock more than doubled last year before settling into a sideways trading pattern for the last several months.
As the overall semiconductor sector starts to break higher, AMAT should be one of the stronger components with plenty of room to trade higher.
Stocks tend to trend in groups as investors get excited about one area or another. This fall, investors are putting more capital into the semiconductor industry.
It makes sense to pick out the very best names in this area to add to your retirement portfolio.
As the gains accumulate, you can then decide whether to hold these stocks for the long-term or maybe take some of your profits off the table for new areas of strength.
Of course, we'll be watching for those new areas here at Rich Retirement Letter.
And we'll keep you posted on which sectors and which stocks can help you grow and protect your retirement wealth.
If you have questions or comments about this video, I'd love to hear from you! Please send me an email or leave me a comment below!
I'm Zach Scheidt with the Rich Retirement Letter. Thanks for watching!
Here's to living a Rich Retirement!
Zach Scheidt
Editor, Rich Retirement Letter
RichRetirementFeedback@StPaulResearch.com
Next article
Let's meet up this weekend!
Posted September 14, 2021
By Zach Scheidt
Inflation has cause prices to move higher, which may be taking a toll on your budget. But here's one area of the market that's helping investors recoup money lost to inflation.
Wrapping Up a Volatile Week
Posted December 03, 2021
By Zach Scheidt
Let's rip open the mailbag and see what's on our readers' minds as we wrap up a volatile week on Wall Street.
How to Handle the Market Plunge
Posted December 02, 2021
By Zach Scheidt
Let's spend some time today thinking through the best way to respond to the recent volatility in the stock market.
Ethereum is the Market's True Safe Haven from COVID
Posted December 01, 2021
By Jonathan Rodriguez
Here's why Ethereum is actually the true coronavirus safe haven for your portfolio.
The Black Friday Selloff Couldn't Have Come at a Better Time!
Posted November 29, 2021
By Zach Scheidt
A new window of opportunity just opened up that could help you double your income using one of my favorite trading strategies.
Bitcoin Alert! Why This Is a "Make or Break" Week for the Crypto
Posted November 24, 2021
By Jonathan Rodriguez
This is bitcoin's most important week of the year. Here's why it's such a big deal — and where it will go from here.
What I Learned From My Rookie Crypto Transaction
Posted November 23, 2021
By Zach Scheidt
Here's everything you need to know about Bitcoin and how to start trading it.