Posted September 07, 2022
By Zach Scheidt
When Russia Closes a Pipeline, the U.S. Exports Its Gas
We have a saying in the south that goes, "When God closes a door, he opens a window." The idea is that whenever a certain path is blocked, another way emerges. 
To an extent, that's how the global economy operates.
Over the holiday weekend, Russia announced it would keep the Nord Stream pipeline shut down indefinitely. 
That means Europeans are bracing for a cold winter with very limited natural gas supplies.
But while Russia is closing the door on natural gas ahead of winter, the U.S. is stepping in to help.
As you'll see today, we're only able to open a window. But that window could lead to some big investment profits this fall!
Transporting Nat Gas Is Big Business
If you've done any research on the natural gas industry, you know there's only so much the U.S. can do.
While America is rich in natural gas resources, transporting that gas comes with some big challenges.
Domestically, natural gas is transported throughout the country largely through a network of pipelines.
But to transport natural gas to Europe, it needs to be liquified and loaded onto a specialized liquified natural gas (or LNG) ship. 
That process can only take place at a specialized LNG export terminal.
Once the gas has been transported to Europe, a similar process has to take place at an LNG import terminal.
And since there are only so many terminals capable of handling that natural gas, our window to supply Europe with natural gas is limited.
But with that said, the companies that can provide these services are in high demand.
Knowing how the laws of economics work, when something is in high demand, the price naturally moves higher.
In other words, companies that have LNG terminals and can help with this export process are extremely profitable right now.
And the good news for you is that many of these companies are publicly traded. That lets individual investors like you and me get in on the action.
Introducing Enterprise Products Partners LP
Today, I want you to take a look at one of the companies helping to transport natural gas across the country and around the world.
Enterprise Products Partners LP (EPD) is a master limited partnership that owns 19 different natural gas processing facilities. 
The company also operates more than 19,000 miles of natural gas pipelines along with several natural gas storage facilities.
One of EPD's most valuable assets is its Enterprise Hydrocarbons Terminal located outside of Houston.
The terminal receives natural gas piped in from all over the country. And it can load liquified natural gas onto multiple tanker ships simultaneously.
In other words, EPD's LNG export terminal is an important part of the world's solution to the energy crisis in Europe.
And thanks to the high demand for natural gas exports, EPD's pipelines and export terminals are driving profits steadily higher.
As an investor, those profits can belong to you.
EPD is structured as a limited partnership, which adds an extra advantage for us as investors.
The company is not required to pay Federal income tax. But in exchange for this benefit, EPD is required to pay the majority of profits to investors through regular distributions.
So if you invest in EPD today, you'll receive quarterly dividends tied to EPD's ongoing profits.
Over the last several quarters, those payments have been steadily growing. Right now, the stock pays investors a 7.2% yield, which is an incredible value in today's market.
With this much income, I expect it is only a matter of time before investors jump in to this play and drive the price higher.
Since natural gas will continue to be in high demand for the winter (and possibly much longer), EPD looks like a very attractive investment.
Next article
Most People Missed This (Don't Let That Be You!)
Posted September 09, 2022
By Zach Scheidt
Most investors have overlooked the warning from the latest jobs report. But that could be a huge mistake.
WARNING: This Looks a Lot Like a "Bear Market Peak"
Posted December 05, 2022
By Zach Scheidt
The last few weeks have been great for the bulls. But don't let your guard down just yet. This appears to be a "bear market peak" ahead of another leg lower for stocks.
The Chinese Are Sick of COVID. Here's What to Do…
Posted November 28, 2022
By Zach Scheidt
Chinese citizens are sick and tired of draconian lockdowns that are now more dangerous than the virus they're supposed to suppress. So what next?
Two Black Friday Stocks Investors (and Shoppers) Will Love
Posted November 25, 2022
By Zach Scheidt
The kickstart to this year's holiday shopping season will be a very interesting one both for consumers and retailers.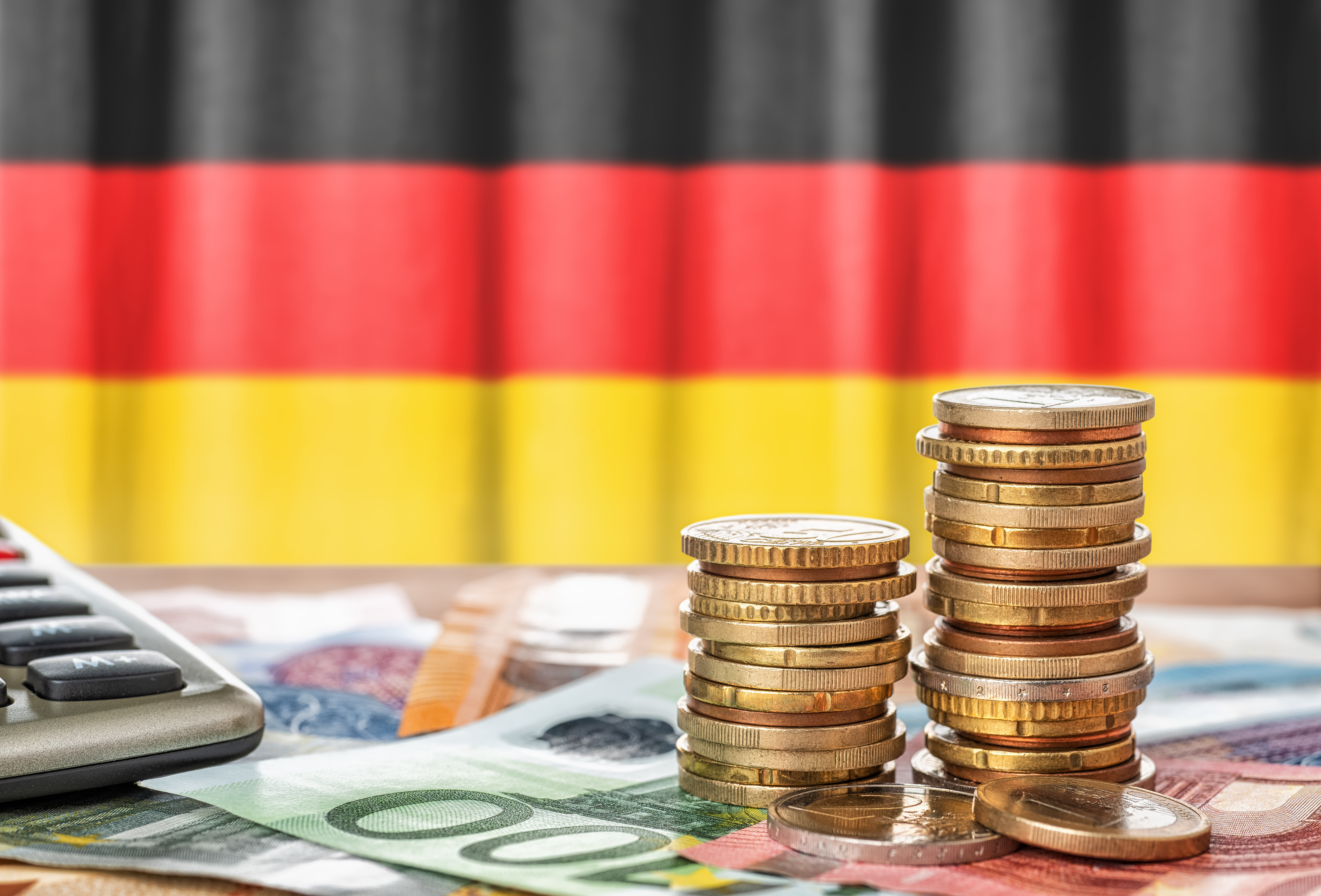 Germany Embraces "Biden Bucks"
Posted November 23, 2022
By Jim Rickards
The Biden administration is moving forward with their government-backed digital currency. If that sounds like a stretch, it's not. Take a look at what's happening just this week in Germany.
This Chart Says It's Time to Buy
Posted November 21, 2022
By Zach Scheidt
The U.S. dollar is weakening compared to other currencies. And the dollar's shift lower opens some great opportunities for investors who understand currency dynamics.
How to Book Profits WITHOUT Selling Your Stock
Posted November 18, 2022
By Zach Scheidt
Here's a strategy that helps you lock in profits from the bear market rally without having to sell the stocks you own.