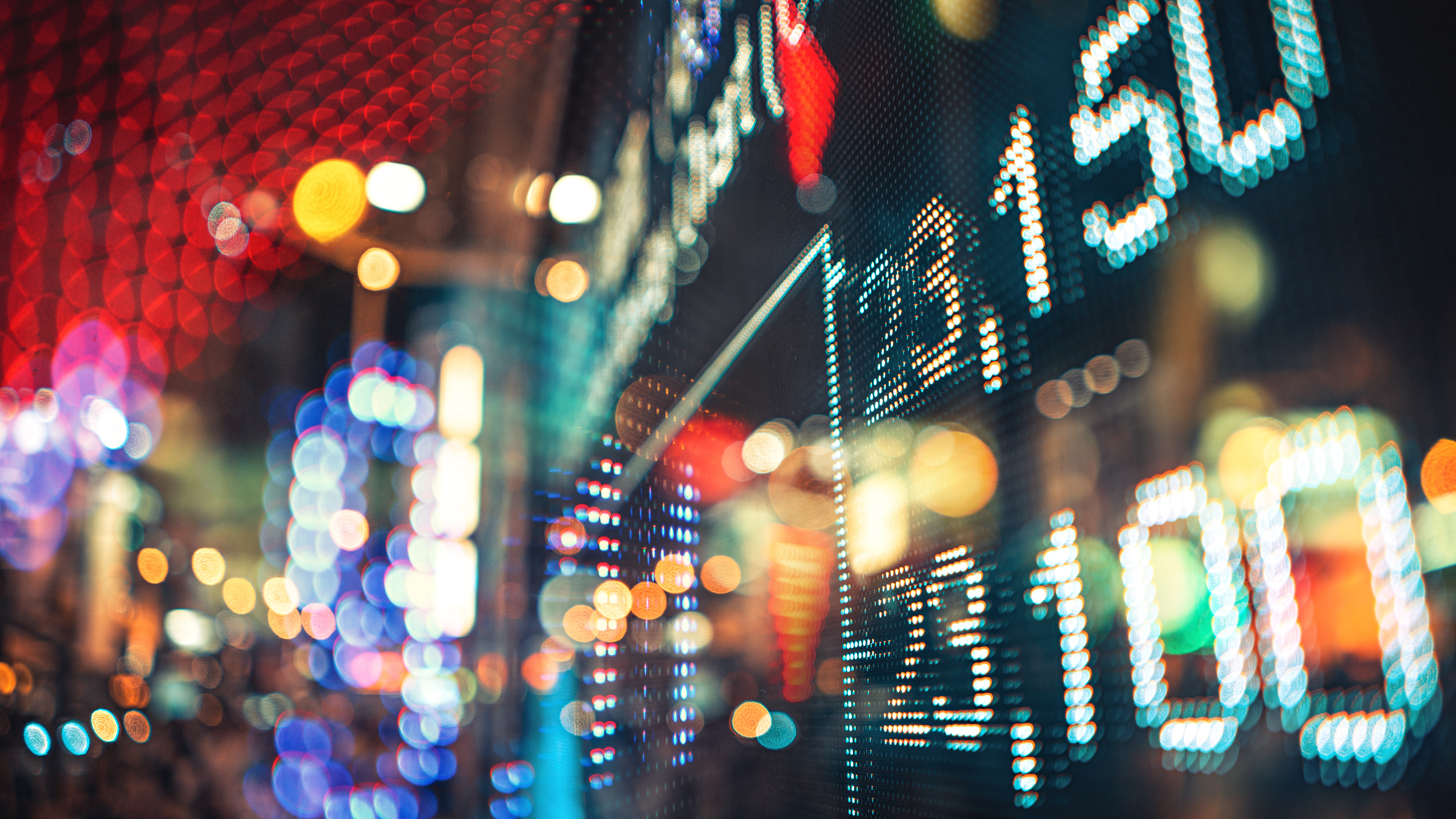 Posted September 10, 2021
By Zach Scheidt
Your September 2021 Market Insight
Earlier this week, I was on a morning run before the sun came up.
I was on a dirt trail that I had been on hundreds of times before.
But in the dark, it wasn't easy to see the twists, turns and rocks on the path. So I wasn't always exactly sure where I wanted to put my next step.
Early on my run, I ended up tripping on something and almost fell before catching myself.
On my way back, I passed this same part of the trail as the sun was coming up. It turns out that what I tripped on earlier was just a small root growing out of the ground.
If I had better visibility, this would have been an easy obstacle to step around. But since I couldn't see the path I was on, I almost fell to the ground.
And this is a pretty similar situation to the market conditions we're seeing today.
The economy is still on the path to recovering from the coronavirus crisis. But with so many uncertain variables to consider, our visibility on this path forward isn't great.
It'll be easier to see with hindsight that our economy is still trekking along and recovering from the crisis.
But until we can see things more clearly, investors will trip up on some of the obstacles along the way.
This week, I sat down with our Senior Analyst J-Rod to shed some light on the current state of our economy.
If you pay close attention to these details, you can avoid getting tripped up as our economy continues on the path of recovery.
Click below to check out the video!
Video Notes:
As we think about visibility, let's take a look at some of the most important areas of our economy right now.
First up is the job market.
At the end of last week, we got a jobs report that said the economy produced far fewer jobs than expected.
Some people thought this might be an early sign that things aren't going well, maybe because of the effects of the Delta variant.
But I've got a little bit of a different perspective…
The big thing that I want to point out is that we still have a labor shortage.
It's not a situation where companies aren't making money and can't hire new employees. Companies are still desperate to find workers.
So it's not a situation where the economy is slowing down. There just aren't enough people who want to work and are willing to fill available jobs.
We saw a new high for small business job postings. And we also saw small businesses report that it's more difficult to find workers.
Another statistic to look at is the labor force participation rate. We won't get too far into the details of this figure.
But the bottom line here is that the number of people who are able to work but don't really care to find a job is much higher than it has been in recent history.
There are a lot of people on the sidelines right now who are deciding not to work either because of their fear of the Delta variant or their reliance on unemployment benefits.
That leads us to our next point — government policy!
Ordinarily, I don't like to take a stance on the politics of Washington. But we do need to look at what's going on and how it could affect our investments.
What I will tell you is that the Labor Day weekend marked the end of three important federal assistance programs: the Pandemic Unemployment Assistance (PUA), Pandemic Emergency Unemployment Compensation (PEUC) and the end of the $300 per-week Federal Pandemic Unemployment Compensation Program.
Bottom line: the government isn't handing out as much cash starting this week.
So a lot of the people sitting on the sidelines are about to be incentivized to start looking to fill jobs.
In a lot of ways, this is like taking away your teenager's cell phone.
There's been a privilege that many people have gotten comfortable with. And while there are some legitimate complaints, there are some less legitimate concerns about taking away these benefits.
So although I sympathize with those who have needed this extra assistance and can't go back to work, I also want to acknowledge the number of people who can go back to work.
And I expect the new job numbers to rebound in the next few months now that extra assistance is being taken away.
Another thing to keep in mind is that right now we have record household wealth and savings in the United States.
Many American families are now flush with cash, which will result in more money flowing into the economy.
This is great news for many areas of the economy.
But something that's taken a backseat lately is the threat of inflation.
Recently we saw Walmart increase payments to all workers from people who work on the floor to management.
This is one of the largest employers in the United States. And if Walmart is increasing wages and other worker benefits to attract employees, you can bet other businesses are too.
Think about it this way…
The average worker will now have more money in their pockets to spend.
They're going to spend that money on products and services, which aren't necessarily available due to supply chain bottlenecks and a labor shortage.
With not enough products and services available, people will be willing to spend more to get ahead.
That in part is helping drive the price of many goods and services higher.
 We haven't seen a huge jump in gold and silver prices, which you might expect from an inflationary environment.
But these metals often jump in spurts. So it's worth keeping an eye on precious metals as we wait for prices to jump higher.
Bottom line: you need to treat your investments like a pro and not let fear drive your decisions.
I hope today's video has helped shed some light on our current economy so you have the visibility you need to successfully grow your wealth!
Here's to living a Rich Retirement!
Zach Scheidt
Editor, Rich Retirement Letter
RichRetirementFeedback@StPaulResearch.com
Next article
[VIDEO] A Modified Tool and 2 Hot Stocks to Build Your Retirement Wealth
Posted September 13, 2021
By Zach Scheidt
Zach introduces a tool that has helped the most successful investors study trends in the market and pick out the best spots for making money.
Wrapping Up a Volatile Week
Posted December 03, 2021
By Zach Scheidt
Let's rip open the mailbag and see what's on our readers' minds as we wrap up a volatile week on Wall Street.
How to Handle the Market Plunge
Posted December 02, 2021
By Zach Scheidt
Let's spend some time today thinking through the best way to respond to the recent volatility in the stock market.
Ethereum is the Market's True Safe Haven from COVID
Posted December 01, 2021
By Jonathan Rodriguez
Here's why Ethereum is actually the true coronavirus safe haven for your portfolio.
The Black Friday Selloff Couldn't Have Come at a Better Time!
Posted November 29, 2021
By Zach Scheidt
A new window of opportunity just opened up that could help you double your income using one of my favorite trading strategies.
Bitcoin Alert! Why This Is a "Make or Break" Week for the Crypto
Posted November 24, 2021
By Jonathan Rodriguez
This is bitcoin's most important week of the year. Here's why it's such a big deal — and where it will go from here.
What I Learned From My Rookie Crypto Transaction
Posted November 23, 2021
By Zach Scheidt
Here's everything you need to know about Bitcoin and how to start trading it.