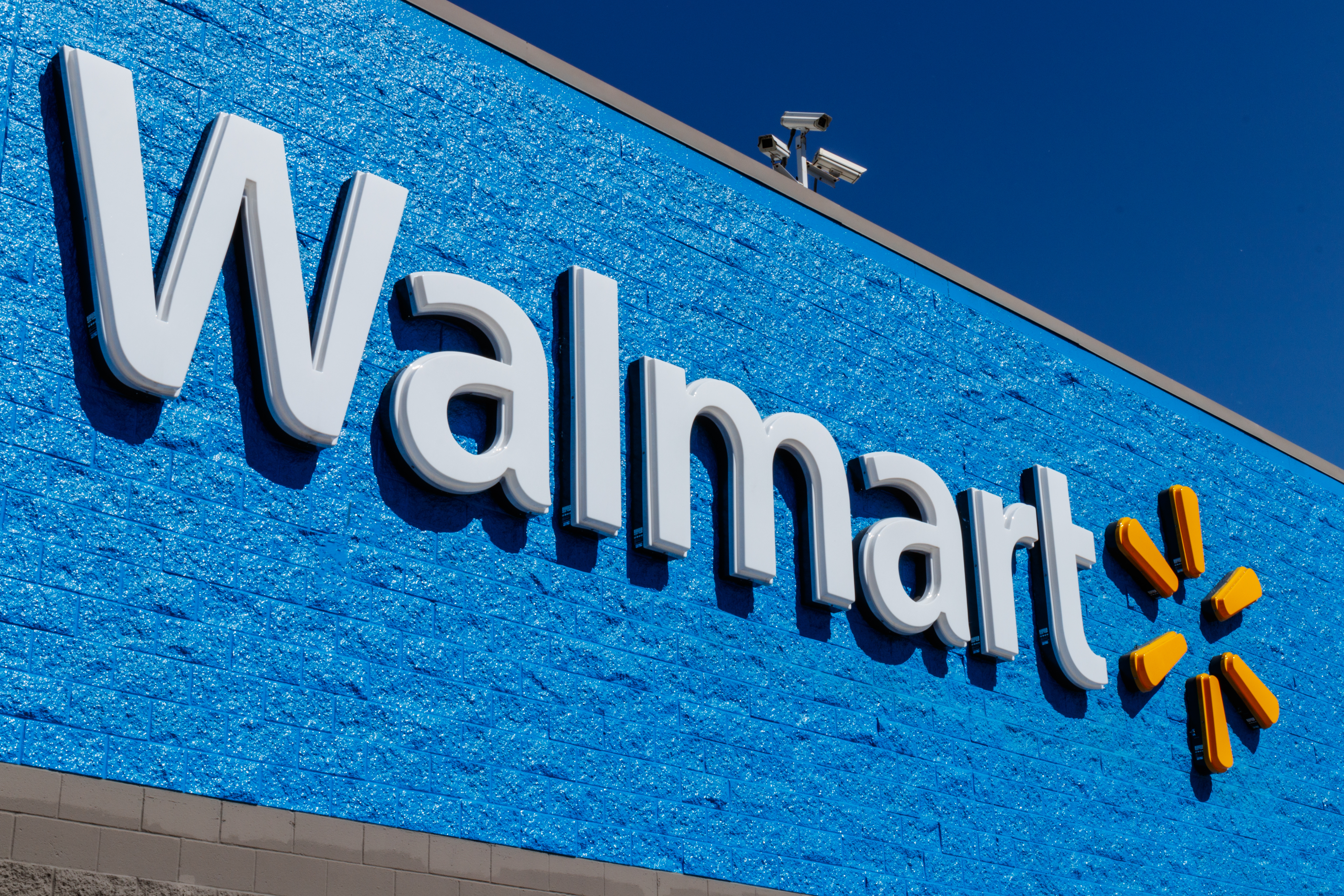 Posted July 26, 2022
By Zach Scheidt
Here's Where Shoppers Are Spending (And How to Profit)
Investors are fixated on Walmart Inc. (WMT) today after the company cut guidance last night.
The leading low-price retailer is one of many companies that simply has the wrong merchandise on its shelves right now. 
And if you're a retail company selling products that your customers don't want, things tend to go poorly.
As I write, shares of WMT are down nearly 8% on the day. And the stock has pulled back 24% just over the last three months!
So should you buy the dip? Or are there better places to put your money?
I've got an opinion on Walmart — as well as a few other retail stocks I think you should buy right now. 
Let's take a look!
Walmart's Misstep Opens a New Door for Profit
Walmart's excuse of having the wrong merchandise on shelves may sound familiar. Two weeks ago, we talked about Amazon's "Dump Day."
It seems big companies are sitting on mountains of the wrong merchandise and now have to try to sell those items at extreme discounts.
Much of that merchandise will be sold to discount retailers like Dollar General (DG) and Dollar Tree Inc. (DLTR). And both of those companies will get incredible deals to help companies like Walmart and Amazon clear their shelves.
If you haven't already started buying these discount retail stocks, I still think they make a lot of sense. As inflation hits lower-class and middle-class families hard, they will be looking for cheaper places to shop.
So today, DG and DLTR are in an enviable spot where they can buy merchandise for very cheap prices, and then sell that same merchandise to customers at a profit. 
Meanwhile, the customers still get a great deal when they're ready to buy the stuff that Amazon can't sell.
Walmart Is Still a Good Long-Term Play
Even with Walmart's misstep, I still like the stock as a long-term play.
Walmart has been a long-term holding for my Lifetime Income Report dividend newsletter. And its quarterly dividend of $0.56 can give you some welcome income while waiting for the stock to rebound.
Investors expect the company to earn $5.90 per share this year, followed by $6.69 in profits next year. So with the stock trading a bit above $120, you're getting good value for your investment.
Meanwhile, Walmart is still generating more than enough cash to continue raising its dividend over time. And a growing dividend is one of my favorite ways to beat inflation in today's market.
Obviously, shares of WMT are down sharply today. 
And I wouldn't necessarily recommend buying the stock on the first day it moved lower. We may see more selling over the next few weeks.
But I would suggest setting aside some cash to buy shares of WMT and putting that cash to work a bit at a time during the next three months.
If Walmart can adjust its inventory and get the right merchandise on shelves for the holiday shopping season, we could see a quick turnaround.
The High End of Retail Looks Strong
We've talked about how discount retailers are in a good position in today's market. But a few high-end consumer stocks also look like good buys.
Last week, American Express reported strong spending numbers. Affluent cardholders are spending larger amounts on travel and entertainment, despite the inflation and recession concerns.
Over the weekend, I got to see this demand first-hand. 
On top of flight delays and crowded planes, I even had to sleep in a Las Vegas conference room because there weren't enough hotel rooms available.
So even though the bear market has taken a bite out of the wealth that many affluent families enjoy, they're still spending money — a good sign for high-end retail stocks.
Just this morning, I recommended an income play for VF Corp. (VFC). 
VFC owns brands like The North Face, Timberland, and Dickies — all brands that go well with travel and entertainment spending!
The trade recommendation went out to our Secret Income subscribers and wound up creating a payment of $476 for readers who entered the trade.
We'll have to see how the trade ultimately pans out. But high-end retailers like VFC are in the sweet spot as they cater to wealthy shoppers who clearly aren't done buying things yet.
As you can see, there are a lot of cross currents and different interpretations for how this market is panning out. 
So please stay nimble as my team and I help you grow and protect your wealth even in this turbulent environment.
Here's to living a Rich Retirement,
Zach Scheidt
Editor, Rich Retirement Letter
RichRetirementFeedback@StPaulResearch.com
Next article
Not a Recession, But a Depression
Posted July 27, 2022
By Jim Rickards
All the talk on Wall Street and in Washington right now is about recession. What technically defines a recession — and more importantly, are we already in one?
I'm Changing My Mind on This "Safe" Retirement Play
Posted October 03, 2022
By Zach Scheidt
Now that the Fed has caused Treasury bonds to trade sharply lower, these investments look much more attractive.
A Cheap European Vacation (For Your Portfolio)
Posted September 30, 2022
By Zach Scheidt
Thanks to some big changes in the currency market, a European vacation may be much more affordable than you think.
How Far Could Stocks Fall?
Posted September 28, 2022
By Jim Rickards
The stock market started the week down again, the exchanges beginning where they left off last week. But it's the larger trend that's really disconcerting.
Did Your Retirement Get "Punched in the Mouth?"
Posted September 26, 2022
By Zach Scheidt
If you're like many Americans, you may feel like your retirement account got punched in the mouth this year by the bear market.
Biden vs. Powell: They're Duking It Out!
Posted September 23, 2022
By Zach Scheidt
President Biden and Fed Chair Powell are fighting over inflation — and it's getting ugly.
Deep Into the Danger Zone
Posted September 21, 2022
By Jim Rickards
And we're about to go much deeper…